What is a Pear Shaped Body?
Let's talk technicalities of a pear shaped body.  A smaller waisted, larger hips and bottom body.  From swimsuits to jeans, us pear shaped women struggle to find pieces that fit our hips, thighs and smaller midsections (can I get an amen if your jeans always gap at the waist).  For years, I fought my triangle shaped body, and now? I embrace it.  I've spent a LOT of time investigating what flatters our pear body shape.  Trust me, by the end of this…..you'll be loving your pear shaped body and embracing your curves instead of pulling on yet another pair of ill fitting jeans.

Pear Shaped Celebrities
As silly as this sounds, you have a homework assignment.  I want you to do a little research.  Find two to three pear shaped celebrities that you can follow for day to day style advice.  From influencers to actresses, find a few women you can stalk online for outfit inspiration.  A few of my favorites? Jennifer Lopez, Kim Kardashian, Michelle Obama, and Kate Winslet….all have a pear body type and unique sense of style.
How to Dress a Pear Shaped Body
This is the important part.  You know you have a pear shaped body.  Let's embrace it with pear shaped body clothes that work with your size instead of against it.  From your curvy hips to your itty bitty waist, you have a stunning and classic figure and there are TONS of beautiful ways to flatter your shape (even bathing suits that will make you feel like a million bucks).
Best Dresses for Pear Shaped Body
Let's start with dresses.  Those shapeless sacks you've been wearing to hide your curves? They're out.  From sheath dresses to the perfect t-shirt dress for a pear shape , it's all about fit.  Your smallest body part is your waist, right? So the goal is to accentuate it.
In dresses, it's easy to pick dresses that fit your hips, but not your waist.  They end up focusing on your widest part versus your curves.  The goal? To draw attention upward, and to balance your figure.  You can do that with a belted waist, a bare shoulder, a lighter color on top and a dark color on the lower half, or a pattern that emphasizes your waist and upper body.  Looking for casual sundresses for pear shaped bodies?  I love interesting necklines or off the shoulder sleeves on the top half.  They look super on trend and flatter.  What about a long dress (I can't tell you how often I'm asked can pear shaped wear maxi dresses)? ABSOLUTELY.  Try an interesting neckline or sleeve to draw the eyes upward so you don't add weight to your small waist. I also love a-line skirts or full skirts…..and wrap dresses are always a classic).
Best Jeans for Pear Shape
Let's talk jeans.  Great fitting jeans will make you feel like a million bucks, and ill fitting ones? There's nothing quite as uncomfortable.  I can't even count how many pairs of jeans I've tested in the last few years.  In fact, I've written guides for the last two years picked the best jeans for a pear shape.  My first guide (the best jeans for pear shaped body 2017) was a great way to discover brands I love and basic jeans everyone should own.  And the latest version (best jeans for pear shaped 2018) was a great chance to update my favorites with some new budget pieces.  It's SO hard to find great jeans for an hourglass figure, so I even found the most amazing company that makes custom fit jeans…..they've got some great options!
A few tips for finding the best jeans for a pear shape:
-Stretch jeans will hug your curves cleanly and make your lower body look great.
-Can pear shaped wear skinny jeans? Absolutely.  Stretch and a solid color (no weird washes or feathering).
-Darker colors on the bottom are always flattering on the bottom half of a pear shaped body.  Try dark denim, black jeans or grey jeans.  Want to wear colored jeans? Solid bright colors can be SUPER cute!
Best Swimsuit for Pear Shaped Body
Let's be honest, if you're feeling uncomfortable with your body…….finding a bathing suit can be…..challenging.  But I can guarantee that finding the best swimsuit for pear shaped bodies will help you feel confident and happy during the summer months (or warm weather vacations).   The key to bathing suits? A great fitting bottom half and a fun neckline (I love off the shoulder tops).  A few years ago, I made the commitment to myself to find the best bathing suit for a pear shaped body and it terrified me, but it also changed my life.  From the best one pieces to the best bikini for pear shaped women, I found them.
A few tips for finding the best swimsuit for pear shaped body types:
-Look at great necklines: wrap tops, ruffles, and off the shoulder sleeves will be super flattering….I even found an adorable suit with puff sleeves that I LOVEEEE!
-Full coverage bottoms may be more comfortable (personal preference on my part).
-Don't shy away from color (remember, lighter colors or prints on the top will draw the eyes upward)…some of my favorite bathing suits are brightly colored!
Shorts for Pear Shaped Body
Does the idea of finding the best shorts for pear shaped bodies make you cringe?  Shorts were definitely the item I avoided for years.  Some were worse than others, but I felt like none were great.  A few summers back, I decided to write a guide to the best shorts for pear shaped 2017, and it helped me to really discover what felt flattering!
A few tips when searching for shorts for pear shaped figures:
-Size Up: If you have a pear shaped body, you want fabric to skim over your widest parts and accentuate your narrowest.  I usually size up when buying shorts (I normally wear a size 10, but I always buy a size 12 in shorts).
-Length is KEY: You want shorts to hit at the narrowest part of your thighs.  For me, that's mid thigh.  I always buy shorts with a three to four inch inseam.
-Fabric Type: think structured.  I tend to buy linen blends, thicker woven cotton, or denim shorts.  Really thin fabric isn't going to flatter ANYONE with curves.
-Balance: Darker on the bottom, lighter on the top.  Pair your print or brightly color shorts with a light or white tee.
Pear Shaped in Pants
Looking for the perfect pants for pear shaped body types?  Just like the search for jeans, pants can be a challenge with wider hips. Think tailored.  I used to think loose pants would mask the widest parts of my body.  Wide legged pants can be SUPER flattering, but they should also have structure.  The best black pants for pear shaped bodies? Tailored, structured wide leg trousers.  They give you a great balanced, classic look.  Add a simple heel and a great top.  Looking for the best leggings for pear shaped body types?  Look for slightly thicker material.  Super thin fabric won't be flattering or give you any shape.  And workout pants? I definitely have my favorites. The most flattering workout pants for pear shaped women? Will have great, structured fabric (I'm partial to Zella leggings).
Best Pear Shaped Outfits for Each Season
Let's talk pear shaped outfits by season.  From cold weather jackets to sundresses for warmer weather, you can build a killer wardrobe that is flattering and fun to wear for a pear shaped body.
Best Summer Outfits for Pear Shaped
During the hot summer months, focus on pieces that make you feel comfortable and confident.  From tailored shorts to a great jumpsuit for pear shaped body types, I'd suggest investing in a few staple pieces (I always look for 2 -3 pairs of shorts, a summer jumpsuit, a few sundresses, and a killer swimsuit) then mixing and matching with fun jewelry and sandals.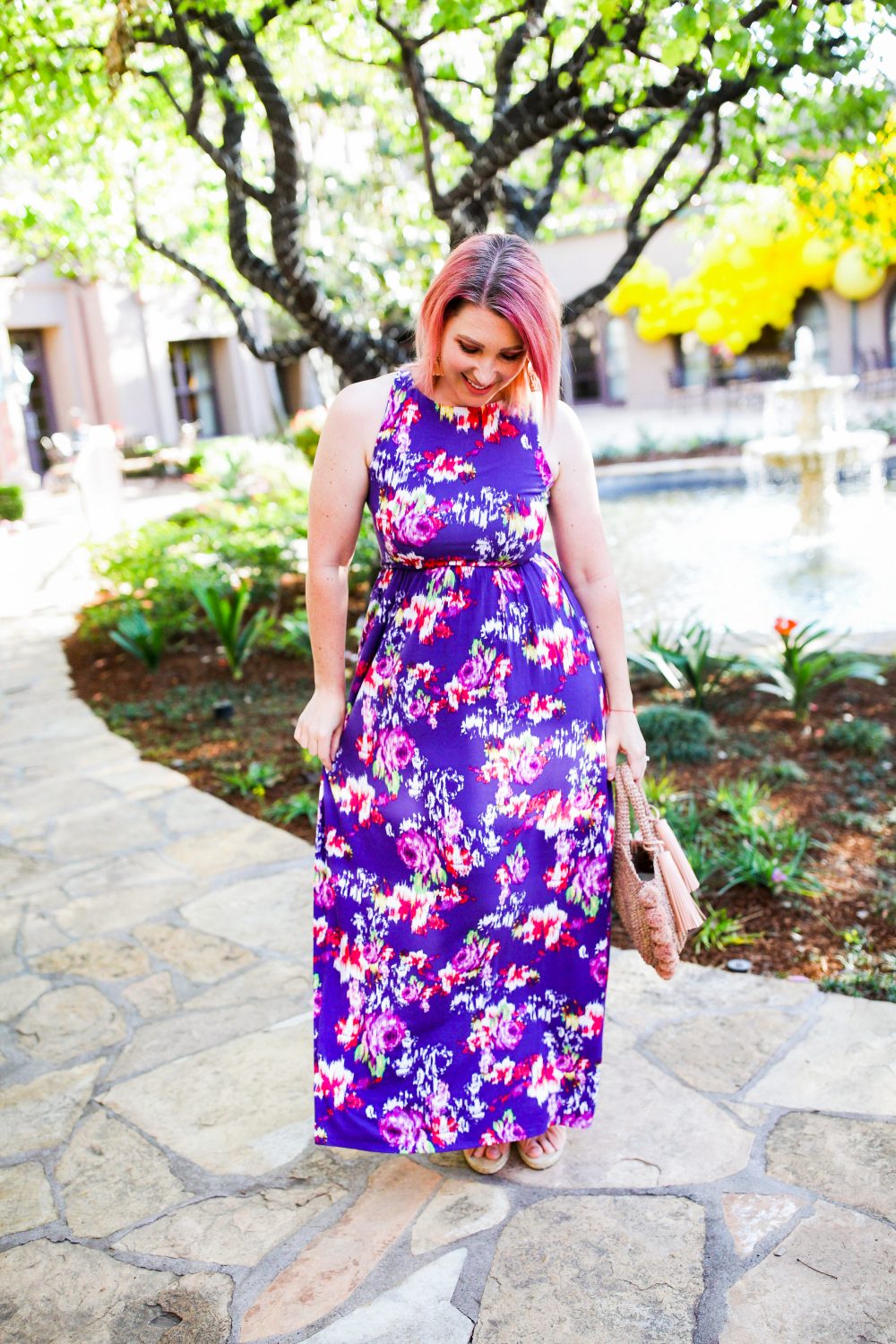 Best Fall Looks for Pear Shapes
As the weather cools down, layering can be a challenge.  Do you really want to add more bulk to your curves?  If you're looking for the best fall looks for pear shapes, streamlined pieces are key.  Great leggings or jeans with a simple sweater can be super flattering (don't shy away from fitted items, they'll emphasize curves without adding extra bulk).  Remember, lighter colors or fun details on top will always draw the eyes upward (try a simple light sweater with darker jeans for a practical fall look).  Some of my favorite 2018 fall clothes for pear shapes included solid, dark denim and a simple ruffled sweater with fun boots or sneakers.  Add a great piece of jewelry or a fun jacket and you're set for fall outfits!
Winter Outfits for Pear Shaped Bodies
From holiday dresses for a pear shaped body to jackets and scarves winter outfits are a ton of fun.  Keep basics of dressing a pear shape in mind, look for pieces that nip in at the waist and don't be afraid to play with texture.  Velvet, flannel, all are a super fun way to add festive touches in flattering cuts, and I love a dress with a full skirt and defined waist! Holiday dresses can be a blast, and a fun way to express your personal style!
Spring Outfits for a Pear Shaped Body
As the weather warms up, you can remove heavy layers and look for great streamlined pieces.  From simple v necks to a pair of jeans and a pretty blouse, spring outfits for pear shaped bodies can be filled with color and pattern.  Ruffles and delicate lace touches or floral patterns are a great way to emphasize a smaller waist or to draw the eyes upward to your upper half, so is a statement necklace.  Play with color and design to showcase your favorite body parts!
The key to any great look on a pear shaped body? Confidence.  Wear what makes you feel beautiful and happy on your classic pear shape.