Looking for great fitting workout wear? This is a great place to start…..I'm talking about….are Zella Leggings worth the money?
Ok, I'm definitely not a spend a million dollars on workout wear type of girl.  I usually grab a couple pairs of running shorts or sports bra or workout leggings at Target and call it a day.  But when I decided to write about workout wear for pear-shaped bodies a year or so ago, I also decided to at least TRY out some more high-end workout wear pieces.  I actually asked on Instagram stories and the messages spoke for themselves.  "ZELLA LEGGINGS. They're the BEST LEGGINGS!"  "Worth every penny!" "They suck you in and feel amazing!"
The messages just.kept.coming.  At some point, I was realized I had to try them.  But honestly? WHO PAYS like $75 for a pair of workout leggings? They'd better be AWESOME.  Cause otherwise? They were going right on back to the store.  I recently grabbed a couple pairs of Zella Leggings during the Nordstrom Anniversary Sale, and I noticed that they are regularly on sale throughout the year….so be sure to check for the best price!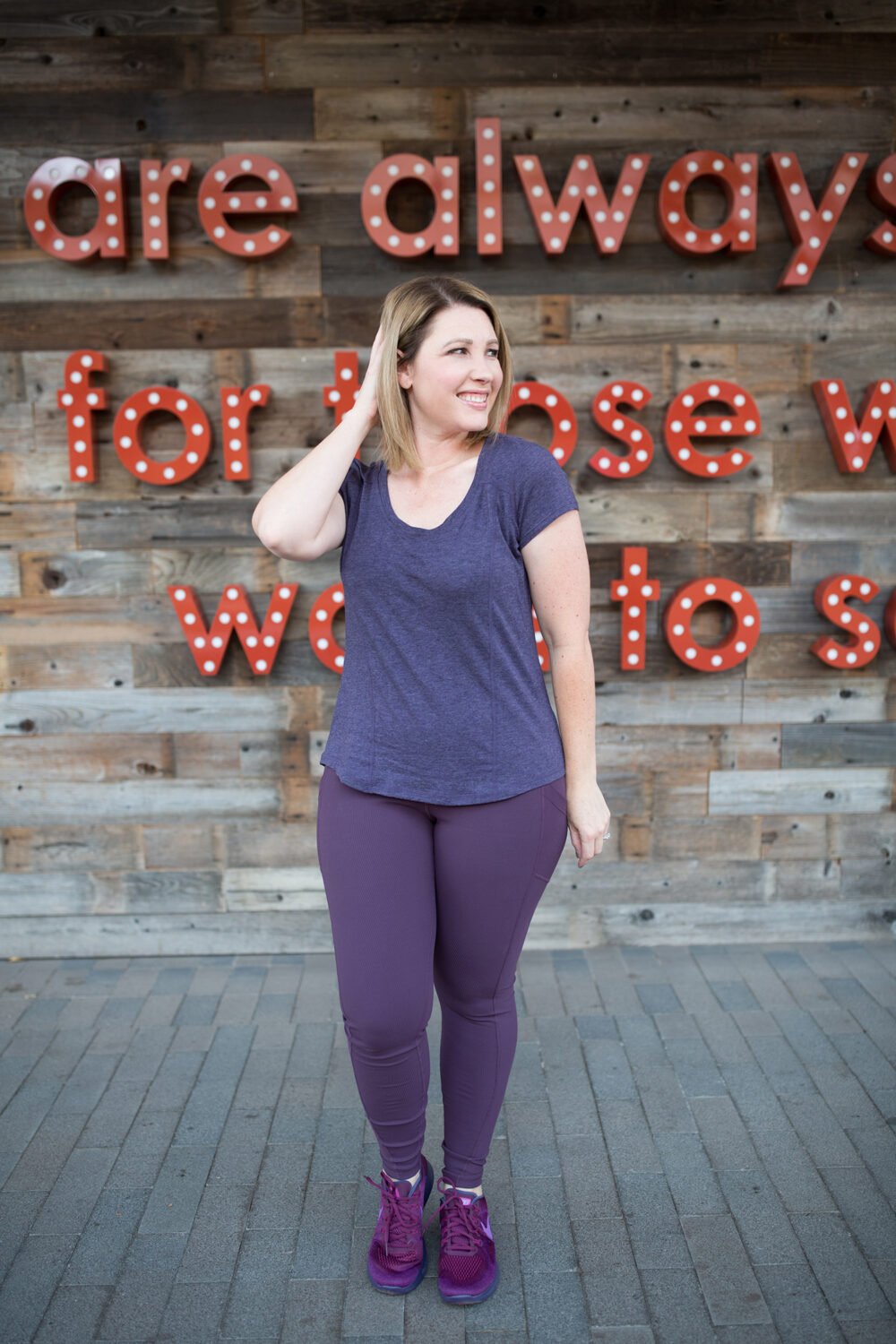 Shop my Favorite Zella Leggings: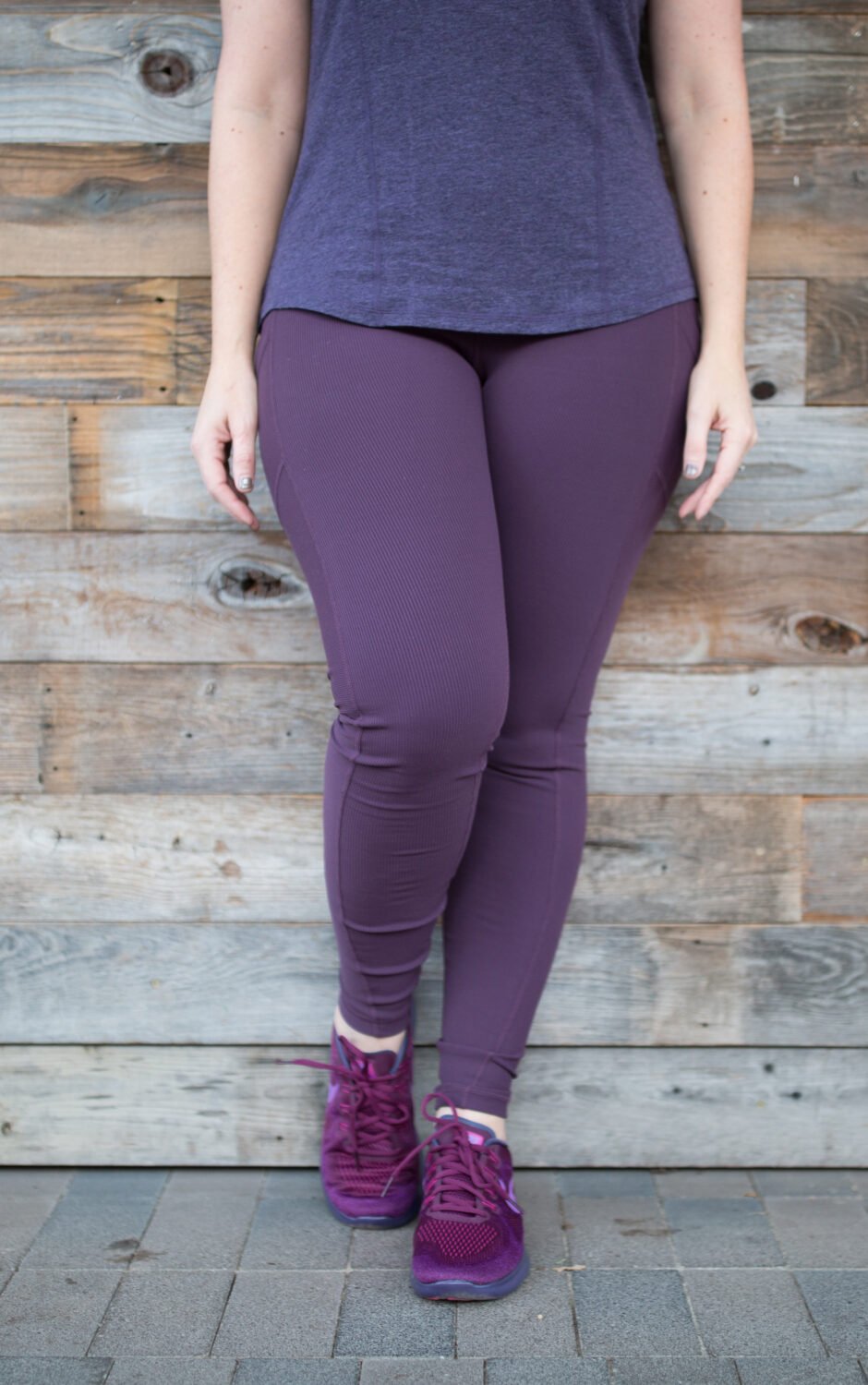 Workout Wear: Are Zella Leggings Worth the Money?
When I started the hunt for some killer high-waist leggings……I asked my Trunk Club stylist to send some great workout wear options.  Since Trunk Club stocks Nordstrom brands, I knew Zella Leggings would be an option.  I specifically requested Zella Live In Leggings.  I figured I could try them on in the comfort of my own home, try them on with workout tops I already owned, and scrutinize them in the light of day instead of the magic Nordstrom dressing room lights (come on, you Nordstrom shoppers know THOSE LIGHTS).
I was prepared to be underwhelmed.  While I'm all about buying high-end JEANS, I have a hard time justifying spending a ton on workout wear or a pair of leggings.  You just sweat in it, right?  Is it REALLY worth spending a ton on?  They're stretchy pants.  I mean, how great can they be? I figured all of you had just drunk the kool-aid and that I was about to prove you wrong.
VERDICT: Zella High Waist Leggings are Worth Every Penny.
The minute I tried them on, I knew I was a convert.  THIS IS WHY everyone is obsessed.  These Zella Leggings are the Live In High Waist version, and I can't even count how many times I've worn them since I became a convert (full disclosure, a few years later I own more pairs of Zella Leggings than I can count in a variety of colors along with my favorite pair of black leggings).  They fit my pear-shaped body like a DREAM.  Usually, I struggle with workout wear (especially leggings) fitting appropriately.  Leggings often fit in the thighs and hips but still gap at the waist.  But these? Hug curves without cutting off my circulation, and the fabric is JUST thick enough to hold everything in place but to still be super comfortable.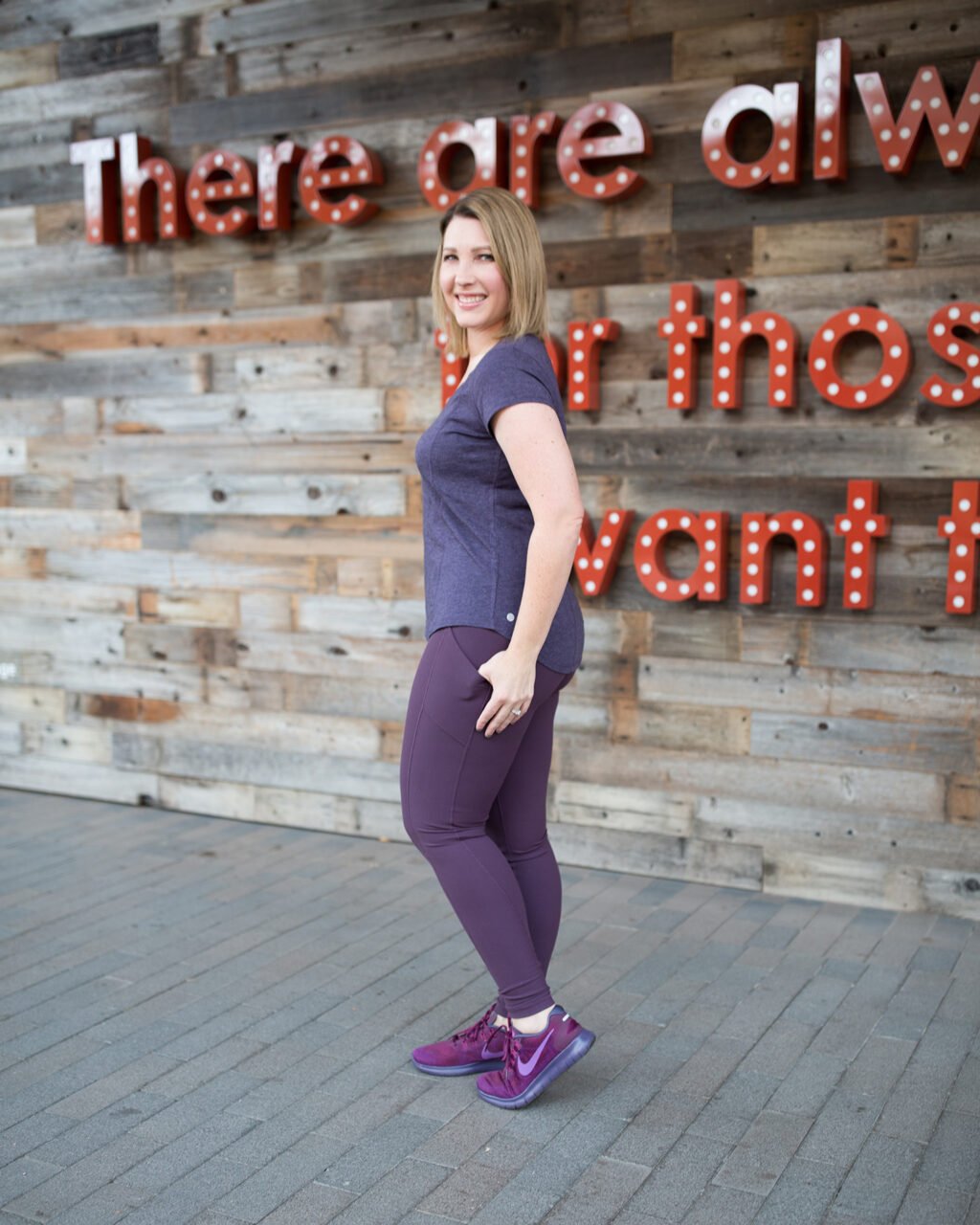 Now let's talk quality and long term wear.  Yes, Zella Leggings are on the pricier end.  But all this time later? I still own and wear the first pair I bought.  And they look as good as new.  They've travelled with me, survived long hikes and many, many washes.  The color has stayed true and the fabric is still in great condition.
I have since bought capri versions, and added some of Zella's OTHER athletic wear to my wardrobe.  From the sports bras to the sweatshirts, I'm impressed.  A few bonus tips? Watch Nordstrom's site, because Zella items often go on sale!
Frequently Asked Questions:
Where can I get Zella Leggings for a Great Price? I definitely love shopping these during the Nordstrom Anniversary Sale, but Nordstrom Rack is a great option too.
Do these roll during wear? I hate nothing more than leggings that roll in the waistband area during wear or a tough workout.  These? STELLAR.  Zella has an elastic waistband that hits higher on the body.  It's built to be a no-slip waistband during daily wear AND workouts.
What is the size range on Zella Leggings? Zella High Waist daily leggings and all other styles from Zella come in a KILLER size range.  From a size x-small to a medium to size x-large and size xx-large in most styles, you have options!
Which type of Zella leggings are the best for everyday wear? If you're looking for leggings that are great for casual wear (not just workout gear)…..I'd suggest the Live In High Waist Leggings in black or grey.  They fit like a dream, and wash and wear incredibly well (I personally wear these in a size large).  For a casual look to run errands, head to the grocery store or do school pickup…..I wear these leggings with a tee shirt and sweatshirt or a cute sweater and sneakers.  They're my favorite leggings that give you the most bang for your buck!
Do you own Zella leggings? What are your thoughts? Are they the best leggings on the market?  Which style is YOUR perfect pair?