Let's talk jeans……..I'm sharing (after 4 years of research)  the best jeans for a pear shape body!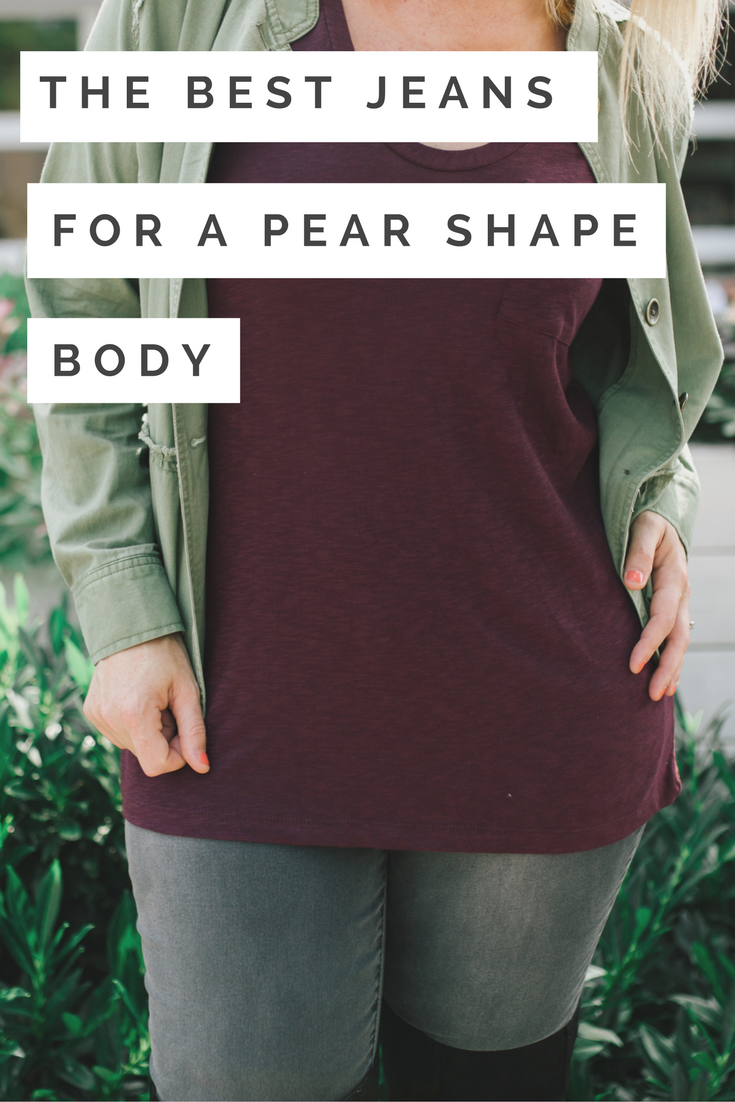 I can't even believe how long I've been working on this blog post.  I started it almost three years ago and have updated it twice as new styles released.  One of the hardest things to find if you have a pear shaped body? Jeans.  Jeans for a pear shaped body are a challenge.  One pair fits the thighs and not the waist and the next pair fits your waist and is too small on the hips.
So, I started doing research…..I tried on EVERY pair of jeans that were recommended for pear shape bodies.  These four pairs of jeans? Fit like a dream (I own all of them), and they come in a variety of prices.  They represent a variety of styles, and are all jeans that I own personally and would HIGHLY recommend.
The Best Jeans for a Pear Shape Body
Shop all jeans: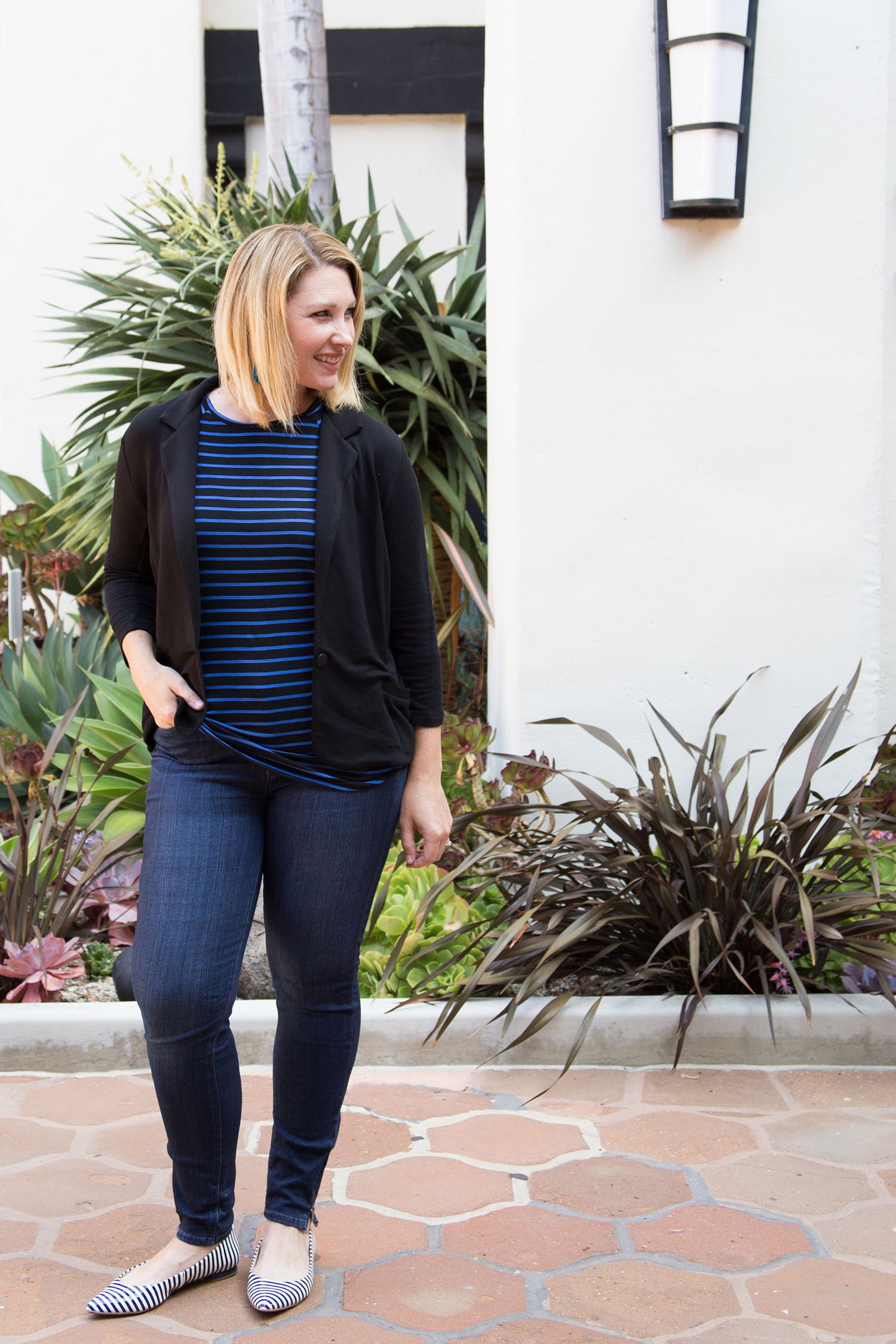 Paige Denim Verdugo Ankle Skinny Jeans (size 30, $199): These jeans were my first nice pair of jeans after having Lydia.  They fit like a dream, coming in a variety of washes, and last amazingly well.  I've owned the same pair for almost six years and they're good as new.
DONNA ANKLE WITH CUT RAW EDGE HEM (size 10, $89.50 ): This pair of distressed jeans from Kut from the Kloth is a recent favorite (discovered during the Nordstrom sale this summer).  If you're on the hunt for distressed skinny jeans that look mature, they're a great find.  These are distressed enough to be on trend without being too much.  I love the fading, and the slight raw hem at the ankles.  They're a light enough wash for summer wear, and can easily be layered in the winter.   They hit right above the hips and have a great amount of stretch.
KELSEY HIGH RISE ANKLE FLARE WITH RAW HEM (size 10, $89.50): OMG buy these now! Flare ankle jeans to flatter a pear shape were definitely the hardest to find.  In fact, I tried over 15 pairs.  And these? Are so comfortable and fit like a dream.  Plus, they're a great price.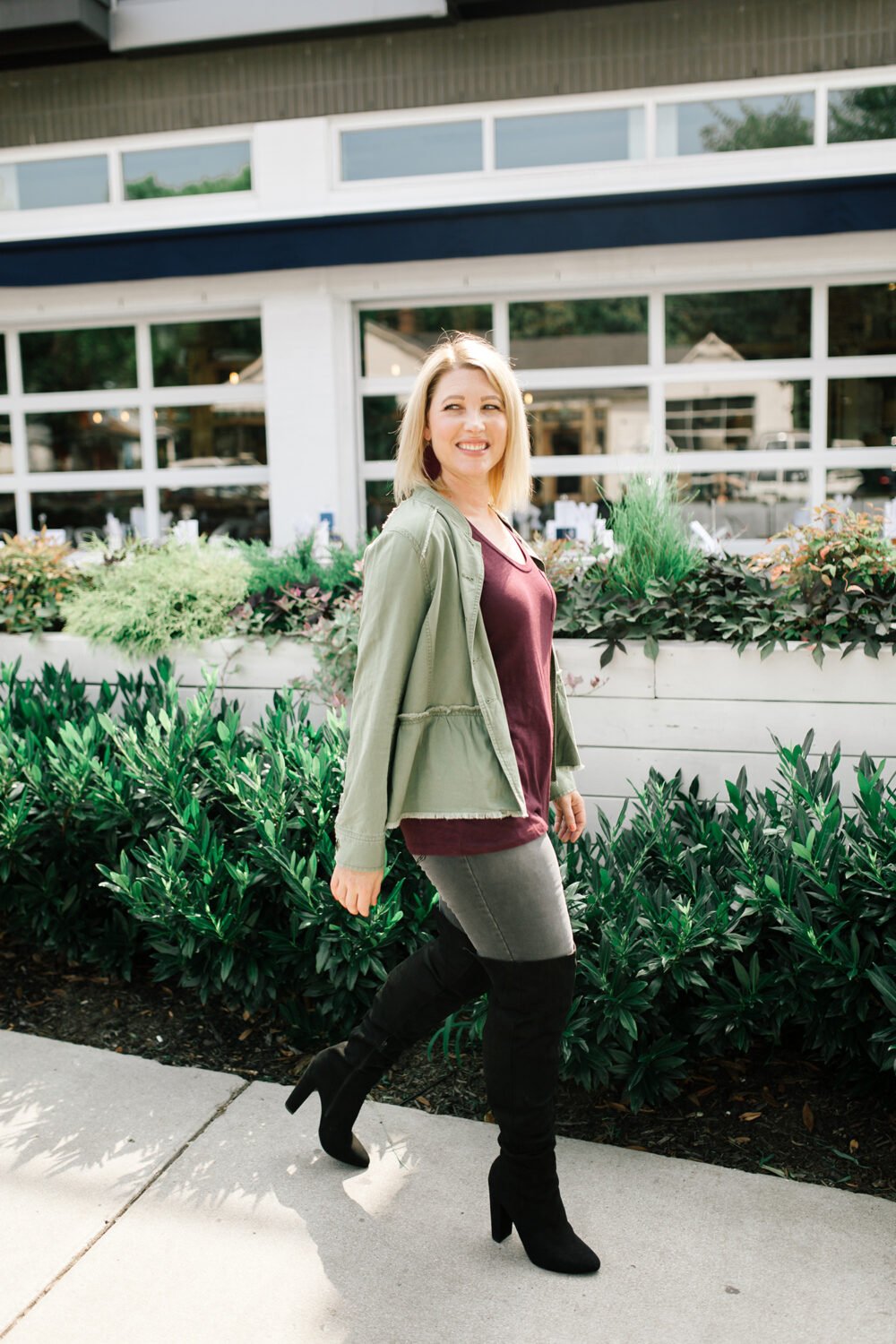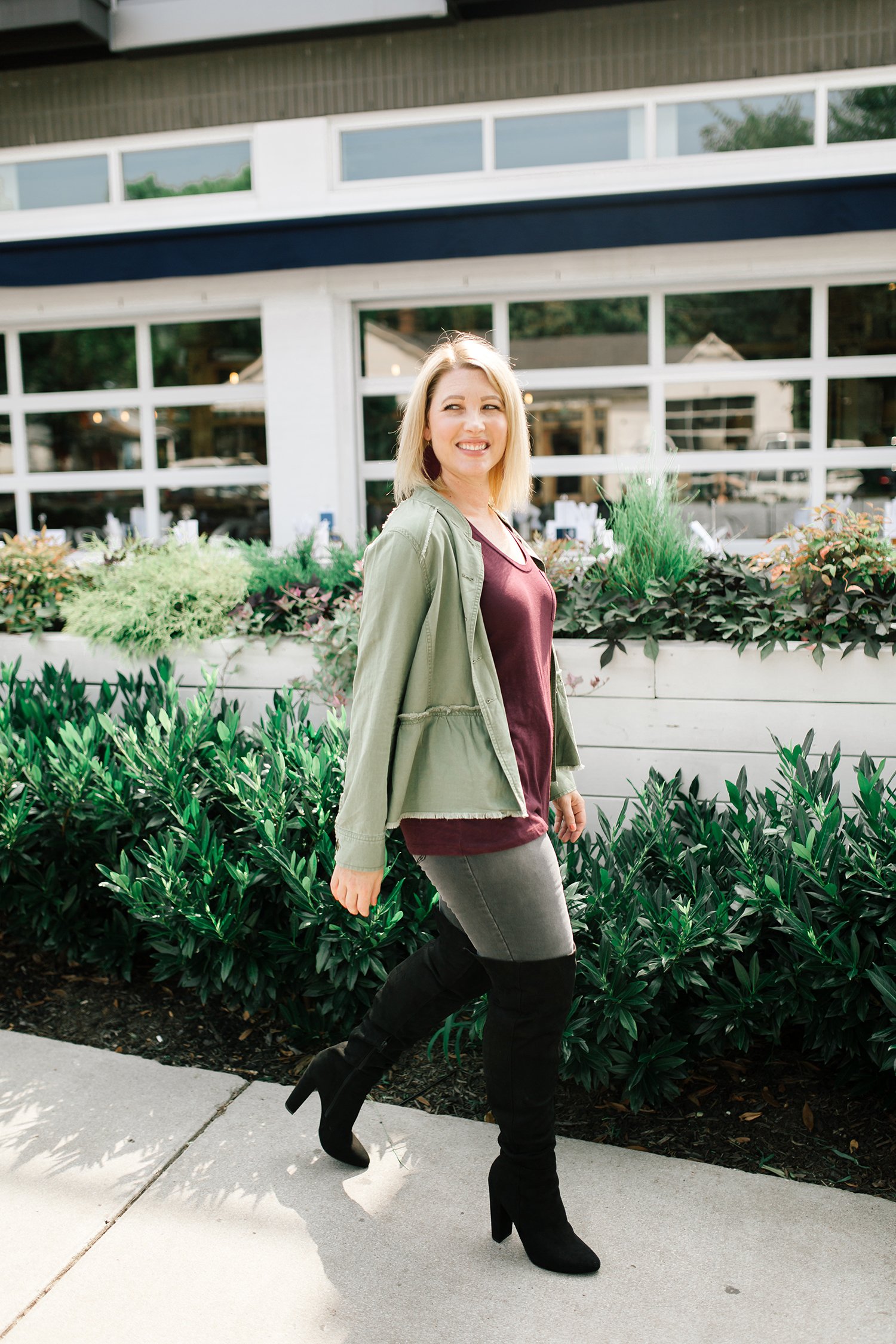 Wit & Wisdom Ab-solution Stretch Ankle Skinny Jeans (size 10, $78): These amazing grey jeans were another Nordstrom Anniversary Sale find.  They fit perfectly, don't stretch out during wear and come in a TON of colors.  I bought my first pair two years ago, and now I own them in three shades.  They've held up VERY well and I recommend them all the time.  Bonus? They have an elastic waist.  So basically, the comfort of leggings and the style of jeans.
If You Love Styling Tips for a Pear Shape Body Check Out:
/ shorts for a pear shaped body /
/ sundresses for a pear shaped body /
/ bathing suits for a pear shaped body /
/ wedding guest dresses for a pear shaped body /
Now, what are YOUR favorite jeans for a pear shape body?!?