HERE.WE.GO!! Summer and warm days are on the horizon, and since we're back to theme park visits, it seemed like the perfect time to talk about comfortable sandals (the perfect warm weather shoes).
Now that we are back to visits to Disneyland, Legoland and more…..it's time to talk comfortable shoes.  In the warmer months, comfortable sandals are a key element to any Disneyland outfits.
A few suggestions when you're on the hunt for comfortable sandals:
Break them in: most sandals do need to be broken in before a long wear. If you are planning on wearing them for a long day on your feet, do a few shorter days first.
Beware of Rubbing: the hardest part for me when looking for comfortable sandals? Rubbing.  I'd suggest bringing bandaids for longer days so that you are prepared.
Think Support: sandals are notoriously NOT supportive.  If you're walking all day, you probably want SOME form of support.  For me? That means a slightly thicker soul.  That way I get SOME support.
The Ultimate Guide to Comfortable Sandals
Now that we've gone over the basics, these? Are some of my favorite tried and true comfortable sandals.
Birkenstocks: Now, I know.  It's predictable.  But Birkenstocks are popular because they are…..SUPER comfortable.  In fact, any of my Disneyland friends can tell you….I wear platform Birkenstocks during most summer visits to Disneyland.  I've had the same broken in pairs (one in tan and one in grey) for about five years, and they're absolutely worth every penny.  Birkenstocks are high quality, and you can be sure you'll have them for years to come. I'd suggest a tan or a brown color and a black or grey color.  I've gotten a ton of use out of both.
Shop my Favorite Birkenstock Sandals: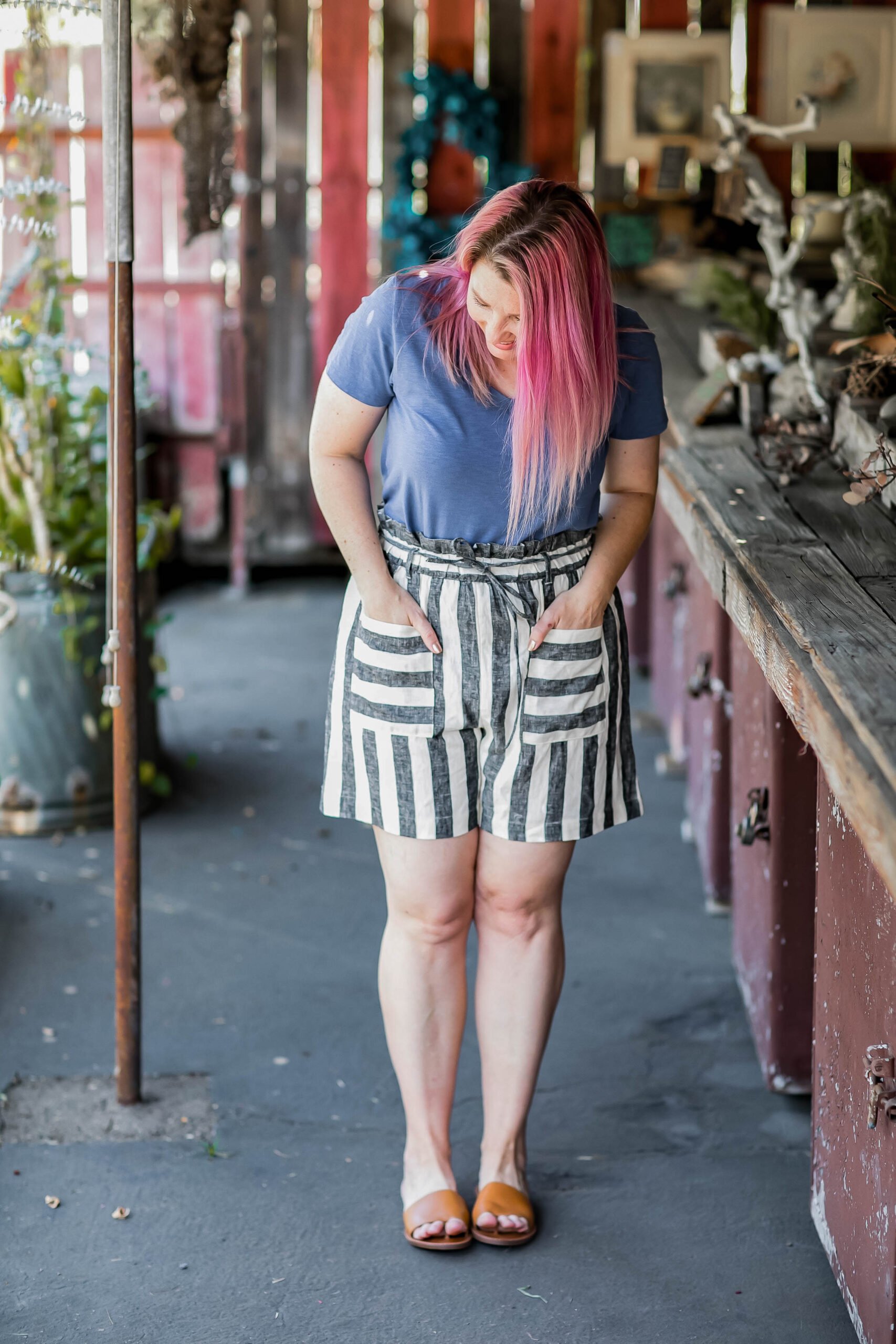 Slide Sandals: Let's talk slide sandals.  If you are looking for flexible, easy to break in sandals…..a slide sandal is a great option.  I have a few perfectly broken in pairs that I just LOVE.  The only thing to be aware of? Most slide sandals have very thin soles.  So, not a ton of support.  Take into account how much walking you'll be doing.
Shop my favorite Slide Sandals:

Platform Sandals: Personally? I'm all about the platform sandals when it comes to the absolute BEST comfortable sandals.  The support makes a HUGE difference for me when it comes to long days on my feet (aka Disneyland days).  Looking for the best? Look for an inch or so platform.  Tall enough to provide support, but not so tall they hurt your arches.
Shop my favorite Platform Sandals:

Jack Rodgers Sandals: Jack Rodgers sandals are a recent comfortable sandals addition to me.  I was definitely apprehensive, but I'm sold. They are SO comfortable.  These are perfect day to night sandals, and a classic style that will be useful for years to come.  I'd definitely suggest breaking them in first!
Shop my Favorite Jack Rodgers Sandals:

What are your favorite comfortable sandals?