This week, Lydia and I participated in what might just be one of my favorite stay at home memories.  For the last few years, I've been lucky enough to participate in press junkets for some of our favorite movies.  From the live action version of Aladdin to Dumbo to Moana…….I've gotten some amazing peeks into the makings of movie classics.
Well, like most other things…..press junkets have gone virtual.  So this junket? Lydia got to participate right along with me!  And I couldn't have planned it better.  One of Lydia's latest favorites to watch on Disney+ is the Phineas and Ferb franchise (both the movies and the original series).  So when we were invited to a live question and answer session with Dan Povenmire, Jeff "Swampy" Marsh and Vincent Martella (the voice of Phineas)? I knew it was perfect for Lydia to join (bonus that I could mute our side if needed, ha).
Lydia was so excited, she even prepared a drawing of Candace (Phineas and Ferb's sister) to share during the session.  I've gotta be honest, as we waited with anticipation to be let into the zoom meeting, I was a little worried about her drawing.  Would she get to share it? SHARE IT SHE DID.  Each participant got to take a picture (on zoom) with the panel and before we snapped ours? Lydia proudly held up her drawing.  If I didn't ALREADY love this franchise, the panelists reaction would have convinced me.  They were so excited and it made her feel so proud!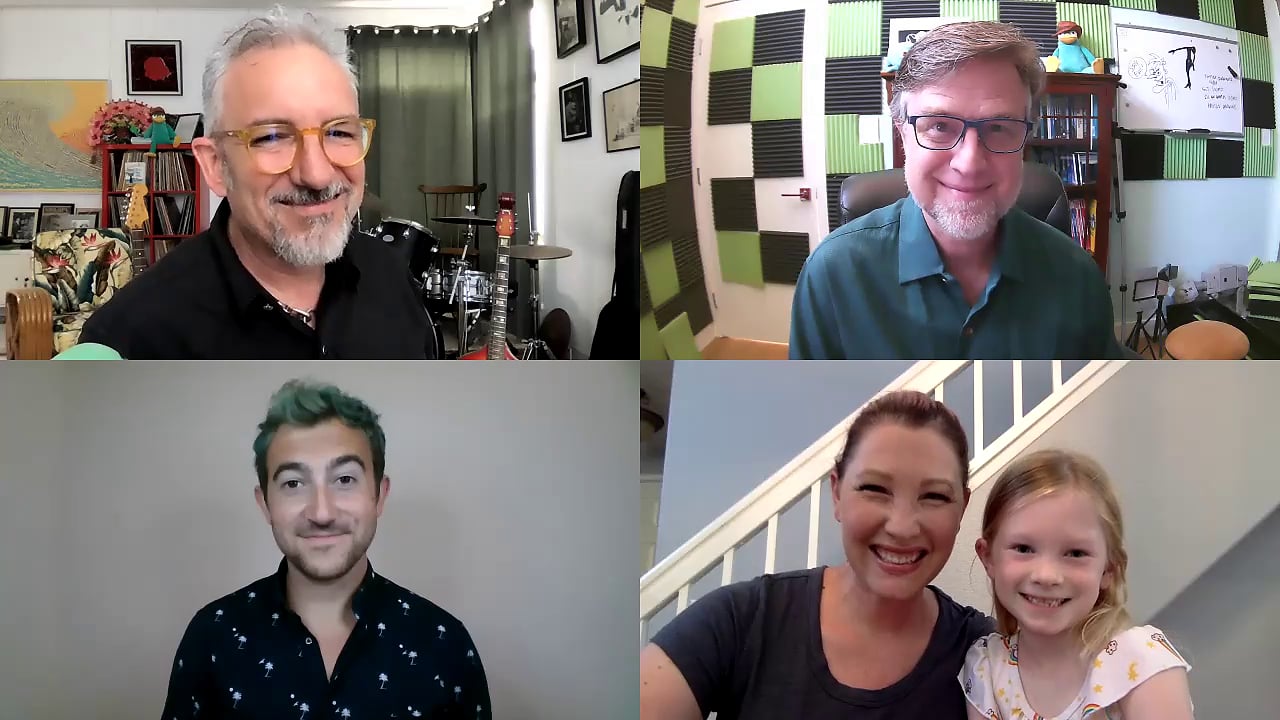 What Lydia Wants You To Know About Phineas and Ferb The Movie: Candace Against the Universe
"Candace is Phineas and Ferb's older sister.  She gets kidnapped by these aliens, at first they're nice but then they're mean  They take her to a castle on another planet.  Phineas and Ferb try to save her."
"The movie was super funny, I think parents will like it too not just kids."
"I loved getting to take a picture with the guys who made Phineas and Ferb.  Hearing them talk was amazing.  I even showed them my Candace drawing!"
My thoughts? This is a GREAT family movie.  If you loved the original series, it's a must watch!
See the Entire Question and Answer session here:
Don't forget, the movie premieres on Disney+ on Friday, August 28!