On the hunt for holiday dresses? This Black Sequin Dress is the perfect piece to wear over and over again this holiday season!
Ok, seriously? How is it New Year's Eve dress time already?!? Truth be told, I wore this to a fun holiday event recently, but it's much more likely that I'll be wearing pajamas on ACTUAL New Year's Eve (mom life). But when I wore it, I realized how perfect it was for those of you that ACTUALLY have New Year's Eve plans (and babysitters booked). The sparkle? PERFECT and I love how flattering it is!
Along with New Year's Eve dresses, it's time to start thinking about New Year's Resolutions……right? Have you given any thought to yours?
In years past…..I've made VERY extreme promises. I've committed to losing 20 pounds, drinking a smoothie everyday, waking up an hour EARLIER, getting better sleep……but not this year. Instead of hardcore habits, I want to make some simple shifts in behavior. I want to flexibly plan more date nights (even if they're at home), I want to go on girlfriend dates more often, I want to work on saying no to unnecessary commitments, and I want to work on saying yes to things that make me feel happy. Note that all these things require TIME. I'm a notorious overbooker, and tend to spend Sunday nights almost in tears because I'm tired and another week is starting. Big picture plan? More down time. More time to just ENJOY.
Shop My Outfit
/ dress / earrings / shoes (similar) /
pictures by Cindy Green Photo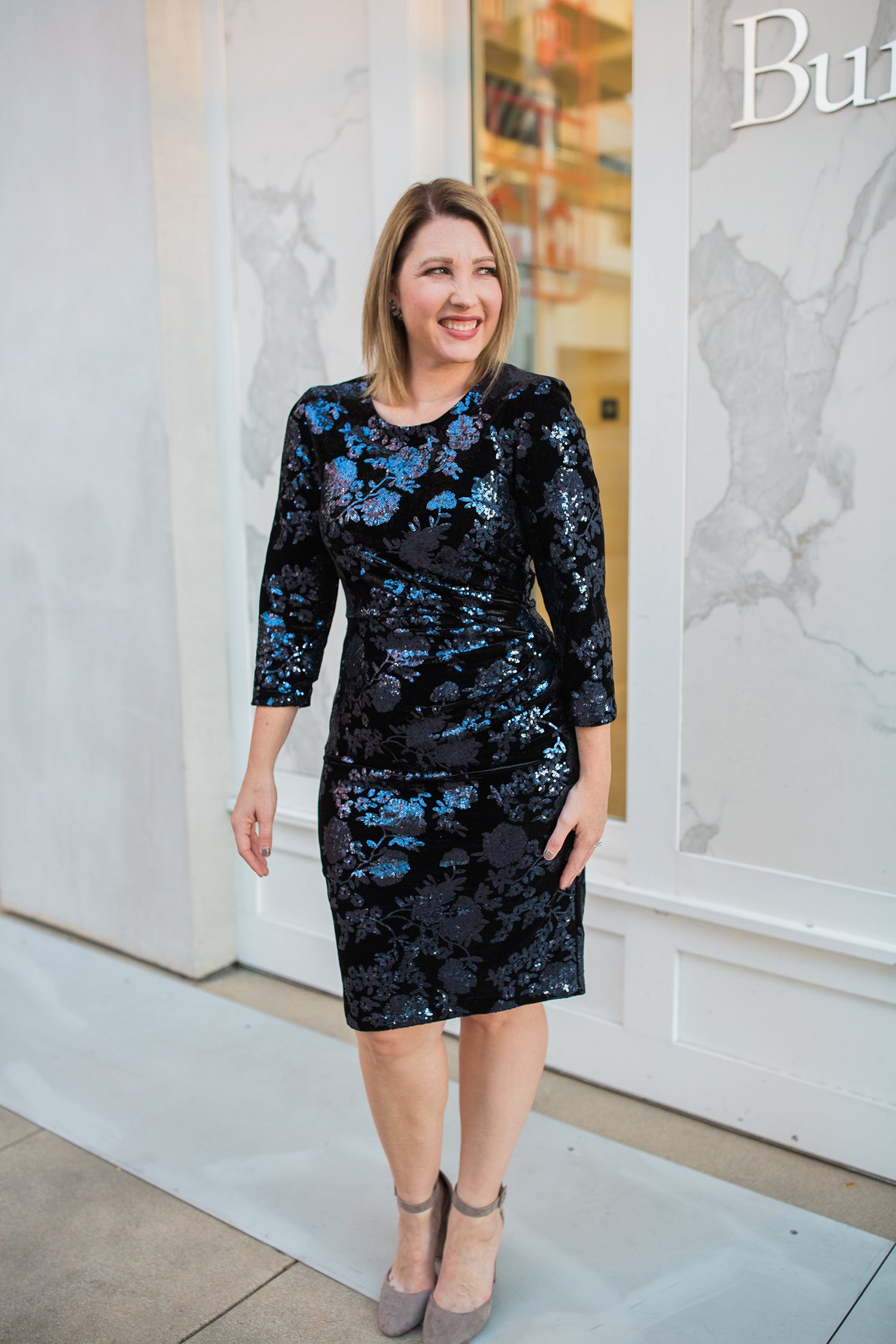 HOLIDAY DRESSES: BLACK SEQUIN DRESS
We all need one really fab sparkly dress, RIGHT? I have to be honest, I almost didn't keep this one. I felt like it was really flashy…..and how often would I wear it? But you guys convinced me. When I tried it on a couple weeks back on Instagram stories…..y'all went nuts for it. The ruching at the hips makes it super flattering on a pear shape body, and it's definitely a classic piece I'll keep for years to come (maybe even until Lydia's old enough that we can make ACTUAL grown up New Year's plans…….).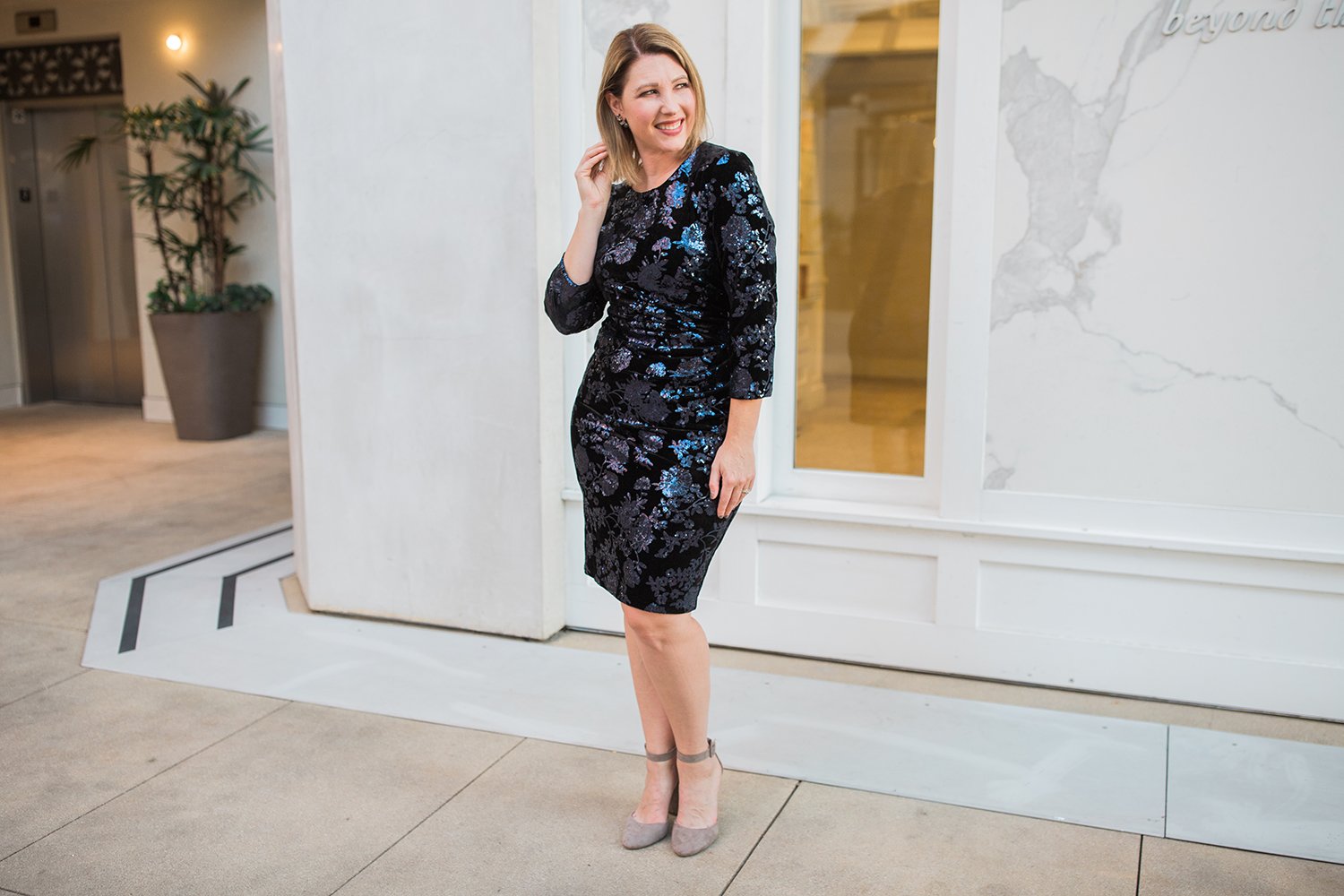 Are you on the search for great holiday dresses? Check out our series that shows TONS of different dress options for all your holiday parties!
If you know a mama who will love wearing this black sequin dress for the holidays this year…..then don't forget to use the buttons below to share this post on Facebook, Twitter, or Pinterest so that she can see it too!
————————–
'tis the season to give back!
I've teamed up with an amazing group of bloggers
to give YOU a chance to win:
a $1,000 Nordstrom Gift Card, to make your holidays just a little bit sweeter!
Simply enter below by completing the rafflecopter.
You'll receive one entry per completion.
This giveaway is open internationally and runs until end of day 12/18.
Winner will be announced here. Good Luck!
*this giveaway is in no way sponsored by Nordstrom.