Looking for the perfect work pants? These are the BEST Black Pants for a Pear Shape Body!
Let's talk workwear. From business casual outfits to full blown suits, I RARELY wear actual work attire. But, this year I'm attending offsite meetings and so I need…….grown up work clothes. I have to be honest, I dreaded the search for grown up work clothes. Finding Black Pants that flatter a pear shaped body? Not the easiest task.
I was starting to feel like Goldilocks and the Three Bears…..there wasn't a pair of pants anywhere to fit my needs. Well remember when I had a couple hours alone in San Francisco to shop during my trip up north last month? I wandered into Loft, they were having a major sale and I snagged a TON of cute items including these pants.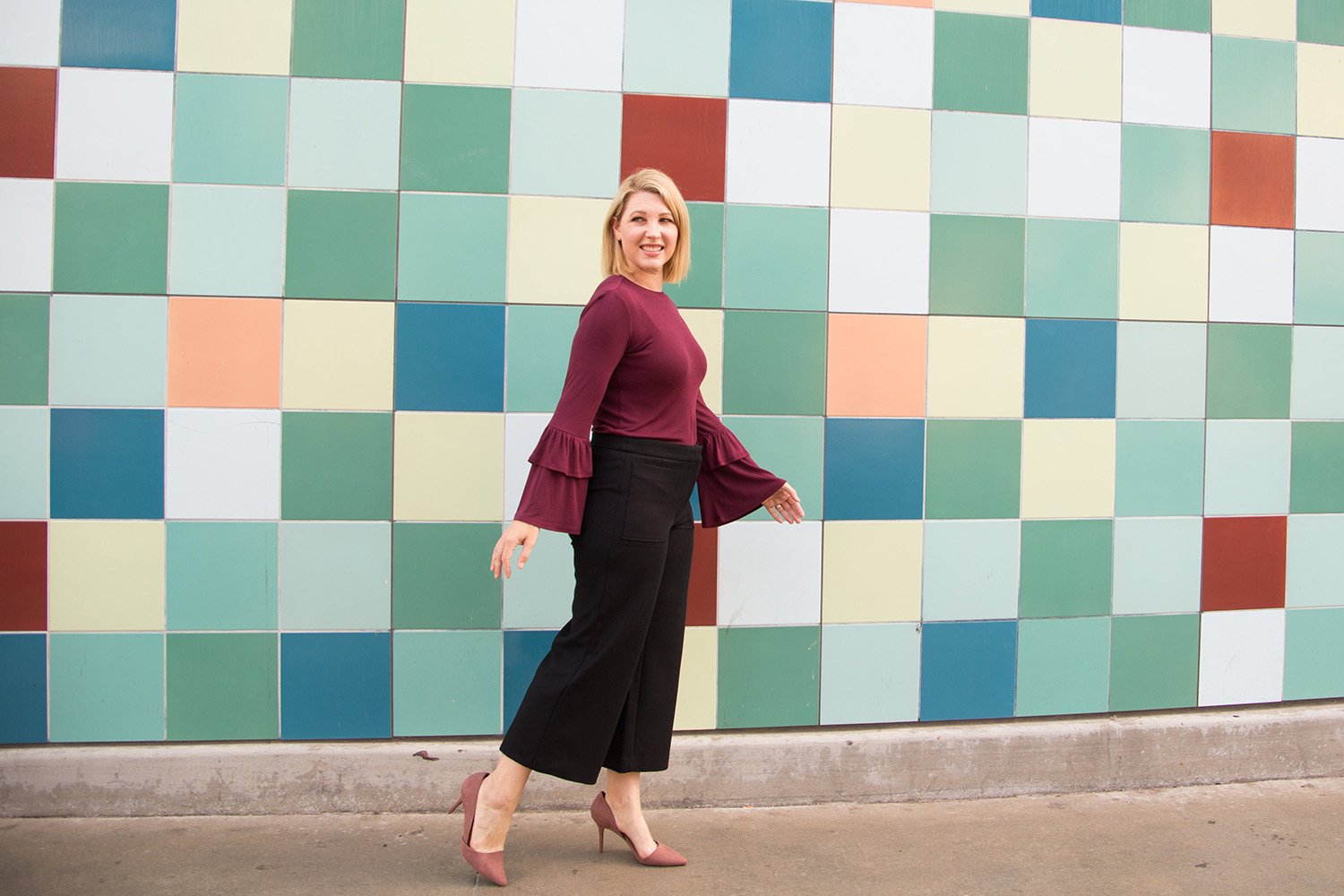 Shop my Outfit:
/ black pants / top / heels /
pictures by Maile Mason Photography

The best part? They're super versatile and I've worn them a ton. They dress up for those work meetings with a great bell sleeve top and heels (and I added a cute moto jacket when it was actually chilly last week). They're also great with mules, a tee and jean jacket for casual days (otherwise known as regular teaching days).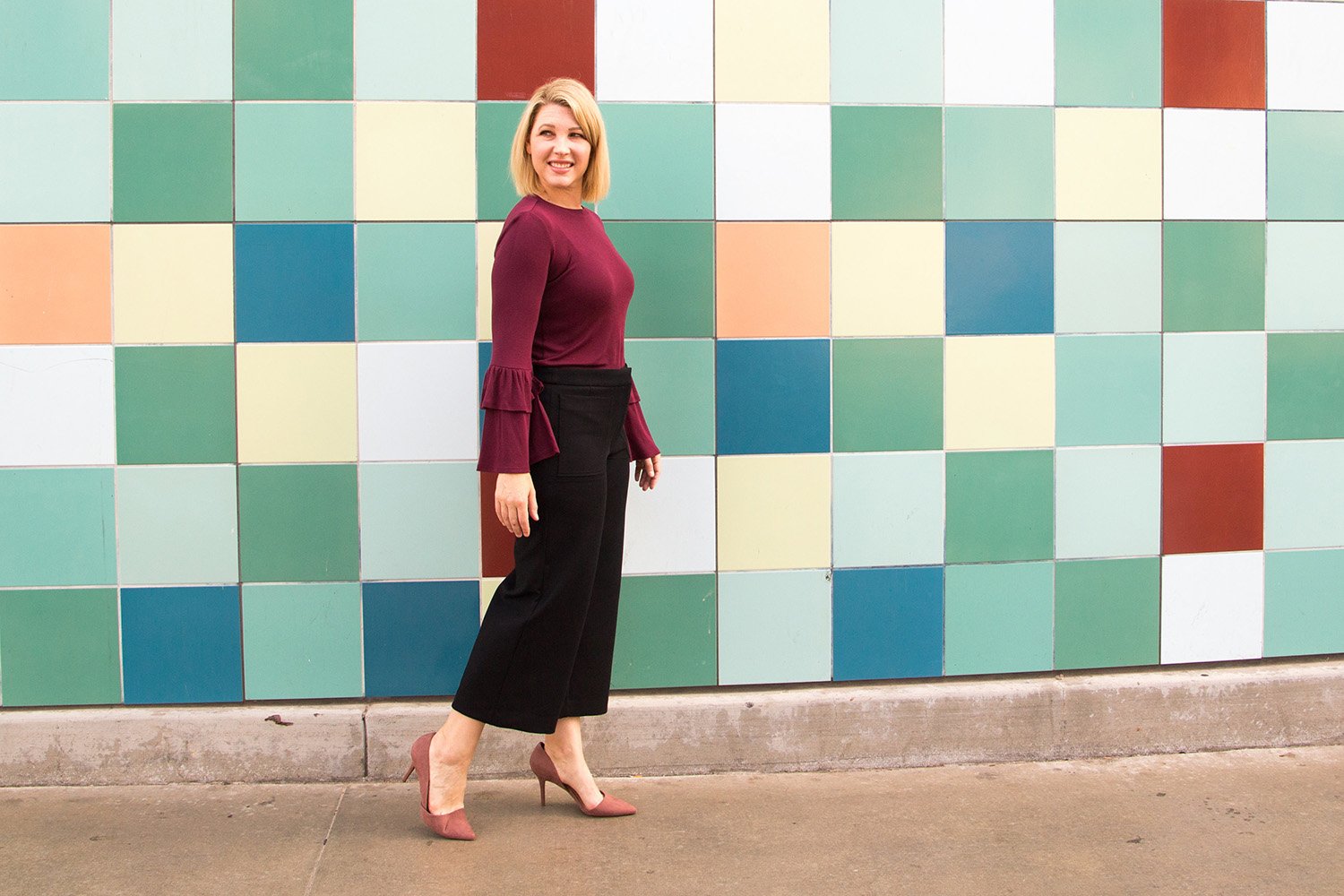 Want to see how I styled this same top for casual weekend wear? Check out The Best Denim Skirt for a Pear Shaped Body!

If you're looking for more great fashion tips for a pear shape body, check out:
/ The Ultimate Guide to Fall Outfits for a Pear Shape Body /
/ The Best Jeans for a Pear Shape Body /
/ Shorts for a Pear Shaped Body /
/ Sundresses for a Pear Shaped Body /
/ Bathing suits for a Pear Shaped Body /
/ Wedding Guest Dresses for a Pear Shaped Body /