Interested in the Universal Standard Mystery Box? This is an AMAZING way to start building a classic capsule wardrobe at a killer price!
One of my biggest priorities right now is to invest in pieces for my wardrobe that are timeless and high quality.  Staple pieces that can be worn season after season and mixed and matched a million different ways.  And one of the brands I've been eyeing? Universal Standard.  I'd heard nothing but the best things, and the pieces I'd seen online? Looked perfect as staple, investment pieces.
What is Universal Standard? They're the "world's most inclusive fashion brand".  They make every single one of their pieces in sizes 00-40 AND they have a fit liberty policy.  The policy? If your size shifts up or down within the first year, you can swap any item you buy for the correct size for free.
When Universal Standard reached out to me, I was more than a little excited.  They'd been on my must try list…..and they had some pretty great news.  As of TODAY, they've brought back the Universal Standard Mystery Box!  If you've been wanting to try Universal Standard OR you're already a Universal Standard super fan……THIS IS THE BEST DEAL OF THE YEAR.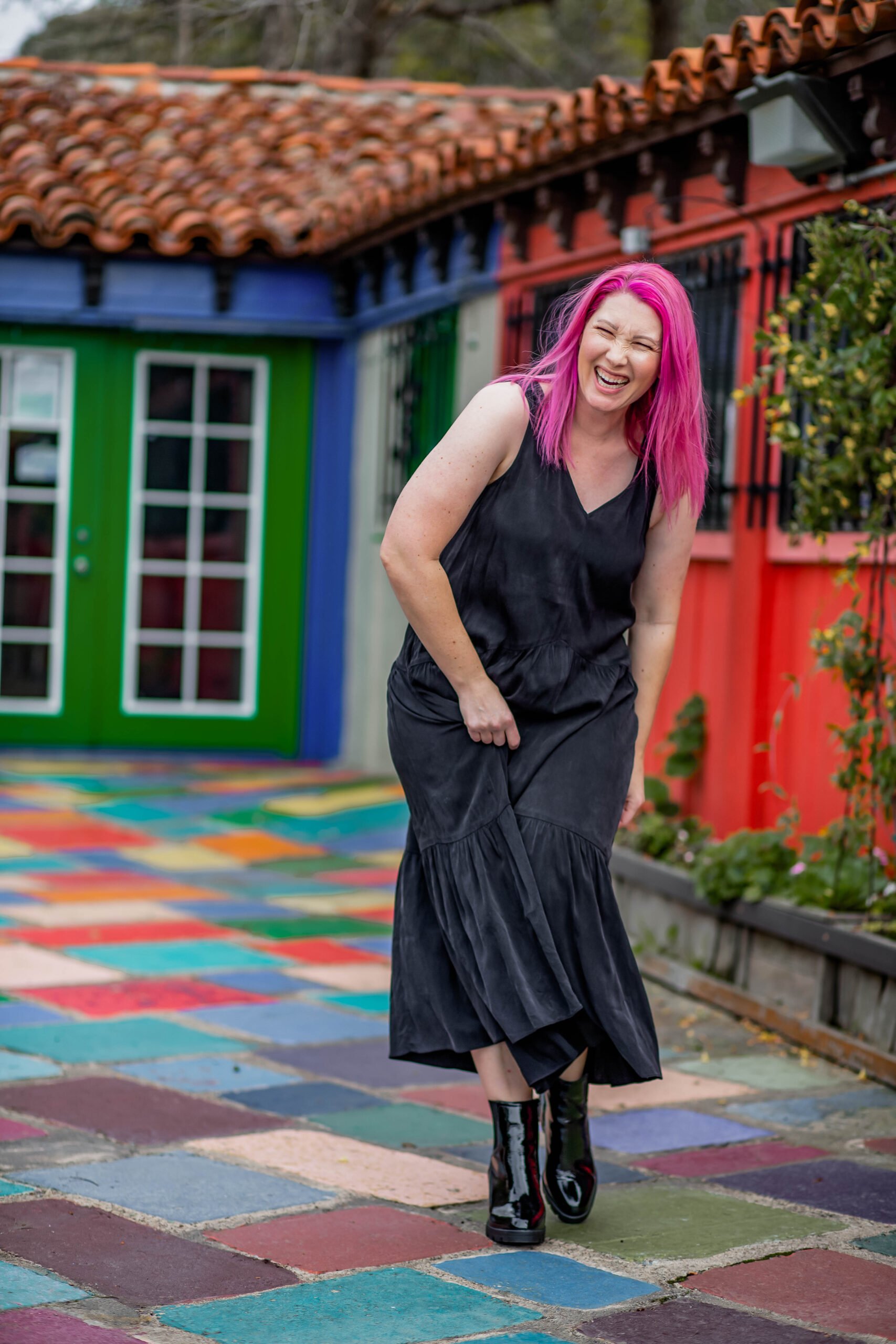 Universal Standard Mystery Box: The Best Capsule Wardrobe Starter
Interested in Your Own Box? Use code lipglossandcrayons10 to get 10% off
I got to try my own Universal Standard Mystery Box early so that I could give my full thoughts but, I'm ordering a second box today.  Since I get to fill out a full survey and give info about what items I already have (more on this below)…..I know I'll get new items instead of the same ones again.
What Is The Universal Standard Mystery Box? 
This is the BEST way to get Universal Standard pieces for an AMAZING prize.  With each box, you get 3 items (curated especially for you).  The lowest price box starts at $55 (and will contain 3 tops) or for a full outfit prices start at $98. And the DISCOUNT on these bundles is AMAZING!
While you won't know what's in the box until it arrives……it's guaranteed to be filled with best sellers (and this year there are even brand new exclusive items that mystery box shoppers will be the first to see).
How Long Does This Deal Last? This year's Universal Standard Mystery Box deal lasts from February 10th to February 17th (and these usually sell out FAST).  If you're interested, I'd suggest ordering NOW!
How It Works:
When you order your box (or two or three boxes), you'll get a survey that will help Universal Standard to get insight into what you already own and your style and wardrobe needs.
There are no returns, and a maximum of three boxes per person.
What I Got In My Universal Standard Mystery Box:
Now, the fun part.  What I got in MY Universal Standard Mystery Box.  Honestly? The minute I opened my box and tried on the three pieces? I emailed the team at Universal Standard and told them how blown away I was.  High quality pieces that fit like a dream.  And they feel like staple items I'll be able to use for YEARS.
Geneva Dress in Berry (size XS): Not going to lie, when I pulled this dress out of the box, I wasn't sold at ALL.  It looked drapey, and like it wouldn't be flattering on my pear shaped body.  This? A reminder that you should try things on and reserve judgement until you see them on your body.  I LOVE THIS DRESS.   The color, the fabric, the cut.  It can easily be dressed up or down, and would be PERFECT for traveling (when we can do that again).
Kelsey Denim Jacket in Black (size XS): While I already owned a denim jacket, I didn't own a black one, so this jean jacket ended up being a perfect addition to my wardrobe.  It has the perfect amount of stretch and…..I mean, of course it's an item I'll wear a million times.
Emily Cupro Maxi Dress in Black (size XS): THIS DRESS IS A DREAM.  Unlike the Geneva, when I pulled out of the box, I swooned.  The soft fabric, the pretty cut.  Standby, because I have another blog post coming with about a million ways to style it.  It is, the perfect comfy spring and summer dress.
Are you planning to grab your own Universal Standard Mystery Box? You can use code lipglossandcrayons10 to get 10% off!