Wow. I can't believe I'm qualified to write ANYTHING about the best running accessories and my must have running items for training. Let me explain. I'm not exactly what I would call athletic. Growing up, I hated organized sports and despised pe class. My dad was a passionate runner my entire childhood. He train ran, was in an elite running club and raced with some of the world's top athletes. I have memories of him donning his 80s style running gear and literally heading for the hills for hours on end. In high school (thanks diet culture), I decided I should run with him because I wanted to loose weight (never mind that I was a dancer and already danced MULTIPLE hours a day).
Can you guess what happened? I made it about 4 blocks. It felt like torture. My dad informed me that running took training and that I should add a block every week or so slowly. Well, I had no patience and decided running wasn't for me. There were no early morning runs or daughter and dad running experience plans.
running as an adult : interval training
But this wasn't the end for running and I. Not by a long shot. Years later, in my early thirties….I found a good reason to try again. I was sitting in my therapist's office struggling with some pretty serious anxiety issues. Among the other things she suggested……running. She shared an article with me that described how running and the specific cadence of jogging was soothing to those with anxiety. She gently mentioned I could try it (along with therapy and all the other tools we were using).
There was a large park with a running path next to her office. So I slowly but surely became a runner. I still remember the feeling of pride the day I ran the entire three mile dirt path (I used the couch to 5k program which was a system of interval walking and running). And for years, I jogged and ran…..just never more than that three miles.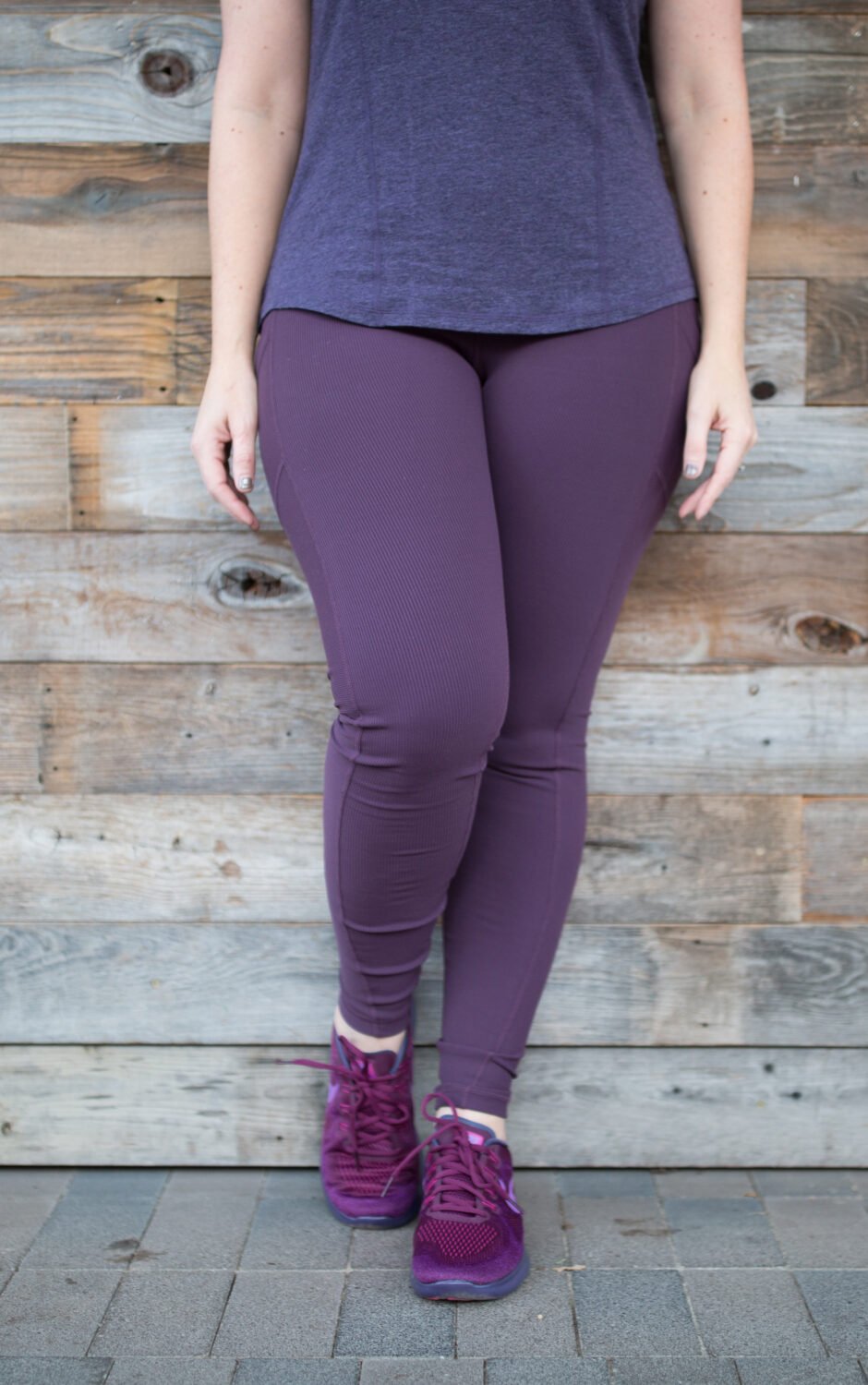 race training : 10k and beyond
Until this year. I woke up one morning to a LOT of messages in my group text with two friends who live out of state. Surprise (ha)….they'd signed the three of us up for the Disney World Princess Weekend 10k. At the time it was almost a year away, and I figured…..psh no biggie. Then, the summer months passed and I started to realize that this race day wasn't THAT far away.
So the training began. Many many miles and short and long runs later…….I'm done training for a 10k and will be starting half marathon training soon. High school me is in total shock. I'm a runner after all. And all this training? Has allowed me to try a LOT of items. So this? Is my guide to the best running accessories and the best running gear (for both newbies and those with more running experience ).
best running accessories and gear : my must haves for crossing the finish line
When I started to train for my 10k and to add some longer runs to my training routine…… have the best running accessories and the right gear became a key part of the process. When I wasn't running more than three miles, I wasn't struggling with certain issues that runners find when doing long distances . While these issues are different for everyone, I found the following to be problems for ME: blisters on my feet, chafing in between my thighs, sweating into my eyes and staying hydrated.
As I tried to find the best running accessories for me, along with attire that fit my body comfortably…..I ended up trying a LOT of items and products to specifically solve these issues.
best running accessories : technology and tracking
Listen, technology isn't a requirement to run. But these items? Make training runs more pleasant and enjoyable. And that? Is worth it to me.
Tracking Tools
I have to admit, I VASTLY underestimated the importance of tracking my runs. In the beginning of my training during the warmer weather and summer months here in San Diego….I wasn't tracking anything but distance. I just ran. I didn't look at pace or any global view in terms of my fitness goals (in this case it was….finish a 10k race comfortably). A month or two into training, a friend and her family came to visit. Her husband, an avid hiker and runner and I got to talk about technology.
I mentioned that I maybe needed a garmin watch or one of many of the fitness trackers or a heart rate monitor that I'd researched. He suggested using the Strava app on my iphone (this is a great alternate to a separate running watch and also connects to an apple watch if you have one). THIS CHANGED EVERYTHING. If you are a new runner , I can't recommend it enough. The app tracks pace by mile, compares it to your previous runs and really allowed me to see improvement over time. I could see how weather, previous activity and rest time really affected my running. For the record, running with the app going doesn't seem to have any affect on my battery life of my phone.
I personally don't use a phone holder . I have a decent sized running belt that I CAN put my phone in, but I usually just carry it in my hand. Personal preference here. You can decide what feels best.
Running Headphones
Now, my dad is a running purist. No music, no podcasts, just the sound of himself breathing. That is NOT me. I need distraction. Lately, I'm much more into listening to podcasts than music while I run. Whatever you prefer, I have a couple options for what I consider to be the essential running accessory and the best running headphones .
If you are comfortable with ear buds, I use my airpods and they're great. They're easy to run with, and I've had ZERO issues with them falling out of my ears.
But if you want external headphones (like they don't go inside your ear)…..I love my Beatz. Warning, these are totally noise cancelling. So if you're running outside, be aware of your surroundings. This creeped me out a little at first, it was SO quiet. But now? I've learned to keep the volume lower and to look around.

running gear : socks and shoes
Now, let's get into the best running accessories of all …… your socks and shoes. Yes, I said socks. Of course your running shoes are important….but I had no idea how important socks are to a comfortable run. As I increased milage, I started to get blisters ALL over my right foot. It was AWFUL and seriously uncomfortable during runs. When I asked for advice over on Instagram, it was overwhelming how many people suggested a change in running socks.
And what socks? Almost every person suggested bombas running socks. I wanted to hate them. They're not cheap. But, I get it. After trying them MANY times….I could see why everyone insisted that they truly are the best running socks . Their sweat-wicking fabric and light compression helped me to almost completely eliminate my blisters. I can't recommend them enough. They have an ankle sock, a calf high sock and a no show sock version. Ankle socks are my personal choice, but you can find your favs!
click here to read my full bombas socks review
Now, let's talk running shoes. A good pair of shoes will completely change your running experience. And I tried a number of styles and brands before settling on what have become my favorites and my vote for the best running shoes on the market. I recently tried the new Nike Invincible 3 Women's Road Running Shoes and I'm completely in love. For the record, I have flat feet, bunions and wide feet. So, foot pain happens a lot. THESE SHOES ARE AMAZING. They're perfectly cushioned. I use custom inserts with them and they've lead to some of my fastest times and most comfortable runs. If you are a road runner (not a trail runner ) , I highly recommend.

running attire : what works for me
Running attire is KEY for a great run and the best pieces are worth every penny. I've found that fit is really important especially with increased mileage. I can guarantee you'll find that every runner has their favorite brands and items for warmer and colder months as well as special occasions.
Let's start with the best sports bras . I have a smaller bust, but still want to run with support and sometimes a light compression. For me? I love Athleta's conscious crop and nikes longline sports bras. I've found both to be supportive and comfortable.
The other item I've found that makes a HUGE difference for me? The bottoms I run in. I'm a classic pear shaped body which means……larger thighs. And ill fitting botttoms? Mean chafing. Lots of it (more to come on this, so keep reading). I need to run in moisture-wicking fabric in all weather types.
For warmer weather runs, I do either running skirts or bike shorts. I've found that both prevent chafing and feel comfortable.
For cooler weather runs, I do running tights or capris. I've found that nike, old navy and athleta all make running tights that fit my body well.

Now, if you're running a Disney race? I have some recommendations for the best Disney running outfits. It's always really fun to run in costume or in a disney bound, but….function is still important! I absolutely LOVE Crowned Athletics for their inspired running pieces that are still highly comfortable (you can use code CARLYANDERSON for 10% off).
best running accessories : preventing blisters, chafing and soothing sore muscles
Now…..on to the fun stuff. In all seriousness, these are some of the best things I've discovered for runners. As you train, I can guarantee you'll encounter blisters, chafing and tight muscles. These are the best products I've found to help with all of these.
For blisters? I've found a number of tips and items to be helpful.

foot chafing balm : I use foot glide on all areas of my feet that tend to blister. It gives your feet a barrier against friction and helps prevent chafing or chapping.
blister prevention patches : regular bandaids don't really work while running…..they'll fall off when you sweat. But blister prevention patches go in your shoes and they ….as advertised….prevent blisters like a bandaid would.
check how you tie your laces: did you know there are different ways to tie your running shoes laces? Yes seriously. And I can't believe what a difference it makes!
get the right compression socks: yes, I'm suggesting Bombas running socks again. They made a HUGE difference for me!
Now let's talk about chafing. THE WORST. I've chafed so badly that it was hard to walk for the rest of the day. And that pain is no fun. In addition to wearing the appropriate bottoms….I've started to apply body glide (an anti-chafing balm) to any area where I chafe BEFORE every run. Yes, every single run. Any time I forget it? Presto, the chafing is back. Take a minute, and don't skip this preparing to run step.
Sore and tight muscles are an inevitable part of training. Plan for them. But, you'll also want a plan of attack so that each bought of sore muscles doesn't totally detail your training plan.
A few things that help me with painful muscles:

Theragun : this is a game changer. This massage gun has become a staple in our house. I use it daily and it helps to work out tightness and knots. I'm even traveling with mine to my next Disney race! Absolutely worth every penny.
BioFreeze: This was a recommendation from a TON of friends on Instagram and WOW is it effective. It's a menthol, cooling, pain relieving gel that SERIOUSLY does the job. Apply onto sore muscles and it will cool and sooth them.
Stretch, stretch, stretch : not going to lie, I'm not the best at this. But after a muscle strain while training, I learned my lesson. Stretching before and after each run makes a HUGE difference. In fact, during training seasons, I will now be stretching DAILY.
And there you have it. My tips for the best running accessories you'll need while race training. If you have any tried and true favorites…..please leave them in comments so we can try them out!
And good luck with your race!