We get emails every week asking about what to do with a toddler in LA. So, today we're sharing our top ten things to do in la with a toddler!

Mom: / dress / leather earrings /
Pictures by Maile Mason Photography

Top 10 Activities for Toddlers in Los Angeles
Los Angeles Zoo: The Los Angeles Zoo was recently remodeled, and houses a number of special exhibits. It's spacious, perfect for toddlers…..and has tons of free parking!
Beach: That's a given, right? Santa Monica (near the pier) is great for out of towners……the pier itself is a ton of fun! Looking for something a little more low key? Manhattan Beach is a smaller town….and perfect for family days by the water.
Disneyland: It goes without saying, right? Toddlers are at the perfect age for a day with the Mouse. Toontown is ideal for ages 2-4…..and a full Disney day (from about 8 am to 7 pm) will fulfill every toddler's Mickey and Minnie dreams.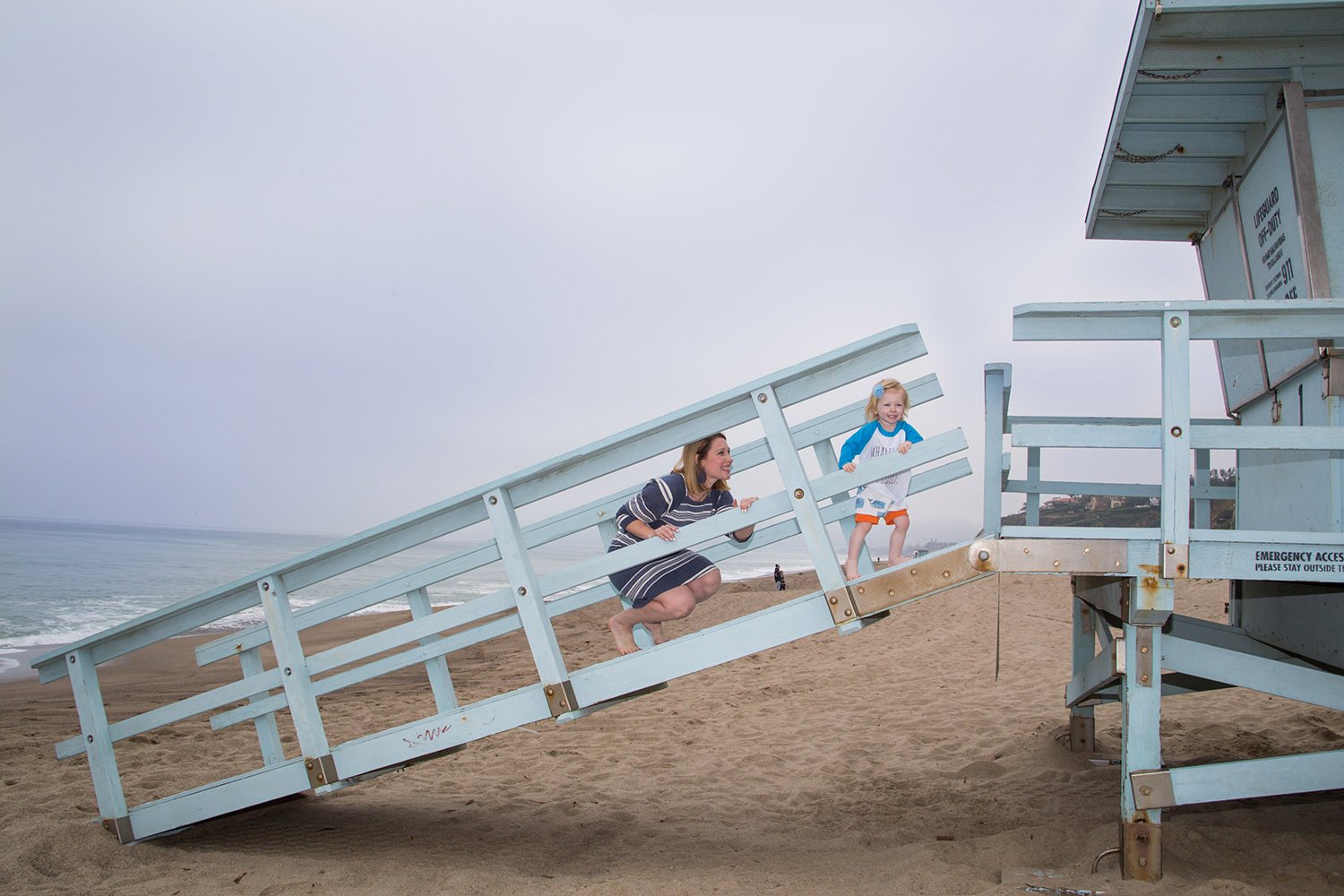 Travel Town: Nothing better than a free activity, right? Travel Town in Griffith Park is a free train museum. Kids can run around actual train tracks, walk inside old trains, and even ride a mini train around the grounds.
Discovery Cube Los Angeles: Discovery Cube Los Angeles opened about a year ago, and it's been a HUGE hit. This children's museum is inexpensive, has a separate toddler area, and the food? Is amazing!
The Point El Segundo: You may have seen our recent trip to The Point on snapchat. This outdoor shopping center is perfect for kiddos, it even has a mini lifeguard stand for them to play in!
Lake Balboa Park: In the San Fernando Valley, this part has a TON to offer. Two large play structures with sunshades, paddle boats, ducks to feed, and miles of trails.
LACMA: The Los Angeles County Museum of Art is an amazing place for kids of all ages. It has interactive exhibits, and a killer kids' menu in the cafe.
Paramount Ranch: This amazing state is the location of more western movies than I can count. A playdate in an authentic western town is a total blast!
Tapia Brothers Farm Stand: The Tapia Brothers Farm stand is a great place to buy produce, see farm animals, and enjoy seasonal activities (pumpkin patches in the fall and christmas trees in the winter). It's free, and they love showing little one's their livestock!
So Los Angeles mamas, what did I leave out? Leave your favorite toddler activities in the comments!

Welcome to Let it Shine…..the new, revamped Funday Monday! After two years….we decided to rename our link up to something we felt would be a better fit. Thus, Let it Shine! Why the name? Because we want this link up to be just that…..your chance to let it shine. We'll be sharing our favs here each week and on social media……
// double dutch braid // olive and stripes //
Another place we will be showcasing our favs? The Let It Shine Pinterest Board