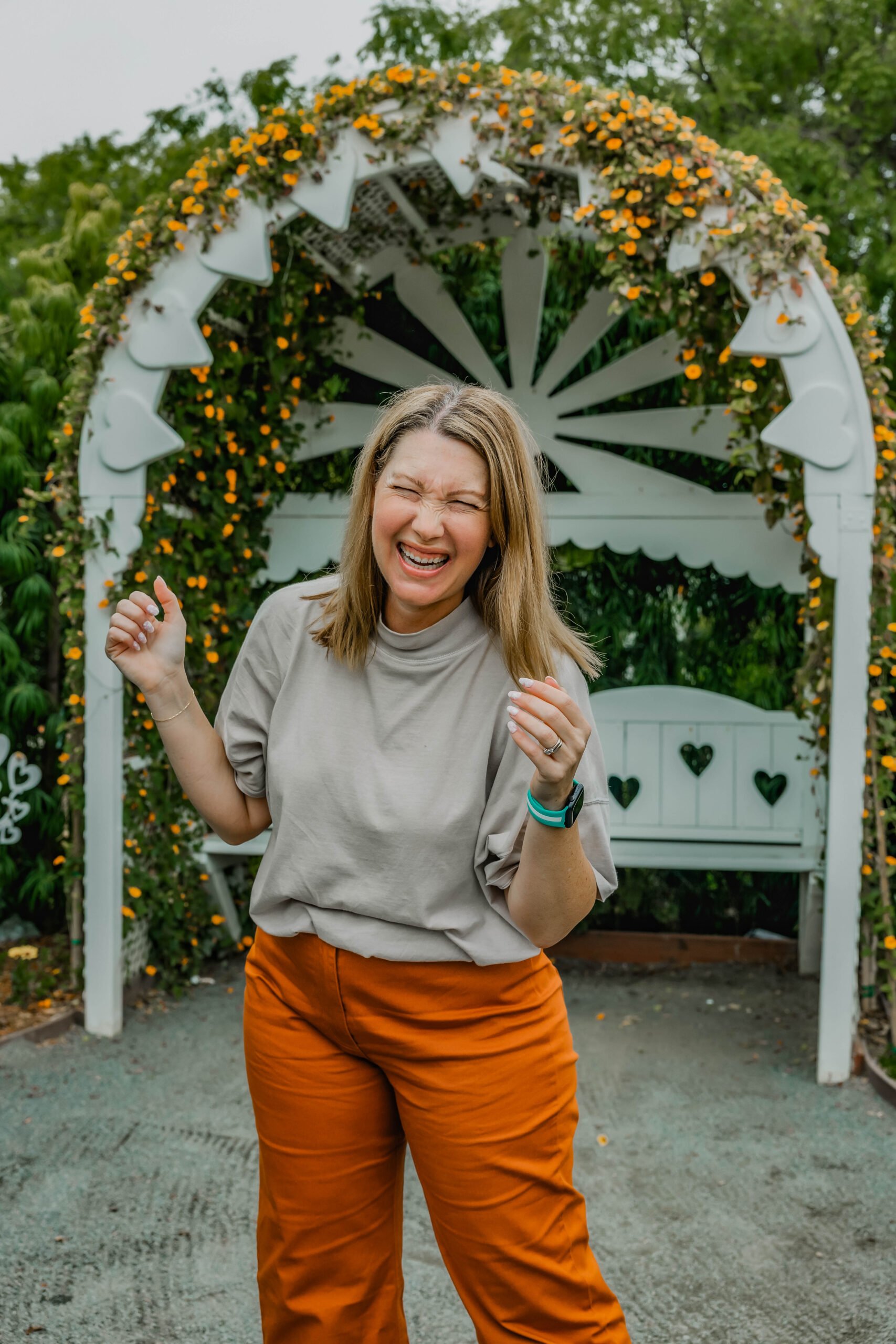 I've gotta be honest, I'm a newer apple watch wearer. But….once I committed? I went on a serious hunt for……. cute rubber apple watch bands that were comfortable to wear and stylish.
I tried wearing an apple watch YEARS ago….and somehow I just never got that into it. Robbie on the other hand? Has been an avid wearing for years and has had every updated and newest version in the apple watch series .
I recently became a fairly serious runner. I training for the Disney Princess Race and spent a LOT of time researching running gear , running socks , even disney running outfits . But, the one thing I didn't do? I didn't get a garmin forerunner or a way to really track my times. I was still using my phone, holding it in my hand for runs.
Until…… Robbie won an apple watch in a raffle at work. So, I decided it was time for me to give my own apple watch another try. And this time? It stuck. I LOVE MY WATCH. I use it to track my runs, to check emails or texts without keeping my phone glued to my hand and I feel like it actually helps me to be LESS attached to my devices. What a win.
Once I decided I was committed…..I needed to find cute rubber apple watch bands that I would actually WEAR. For me? Leather bands didn't feel practical. I knew I'd be running with my watch a lot and was worried they'd get sweaty or gross. I decided a soft silicone or rubber bands would be the best material for me.
rubber apple watch bands : the cutest ones
Once I knew I was committed to my apple watch, I decided it was time to invest in some of the best apple watch bands for daily wear. I didn't necessarily need luxury bands or anything, but I did want the ability to switch to a new strap that fit my unique style for special occasions or trips. If I'm being totally honest, I don't switch out my classic silicone watch bands as often as I thought I would. I tend to wear the same neutral colored rubber apple watch bands most days…..but….I do love having a pop of color option to add when I'm headed somewhere fun or special.
When I looked at the Apple store itself, I didn't really find the vibe of rubber straps I was looking for. So I started checking out independent brands and found some really cute rubber apple watch bands for a variety of wrist size options and watch models.
rubber apple watch bands : neutral colors
On a daily basis, I wear a basic watch band in a neutral tan and ivory color combination. I've found it goes with most things and is what I have gotten the most use out of. My biggest concern was that a lighter colored band would get dirty or be hard to clean. I've found a lighter color watch band easy to maintain (probably because of the rubber) and to keep clean. I run in my watch, and it gets fairly banged up. And it still looks as good as new.
A few of my favorite neutral colored apple watch bands:

rubber apple watch bands : bright colors
Now for the fun ones. While I don't wear a brightly colored watch band on a daily basis, I do have some vibrantly colored options that I pull out to compliment fun outfits. I've come to love how easily I can switch my watch bands out….so even on trips? I tend to bring a couple options along with me. I love to bring a bright teal and white striped option that I've worn a ton and a forest green option.
Next on my list? I want a bright pink watch band. Doesn't that sound adorable and perfect for the summer months?
A few of my favorite brightly colored apple watch bands:

unique watch bands :
Heading to a sporting event? Or the happiest place on earth? You can even coordinate your watch band to match. From picking the perfect team colors to a patterned and polka dotted band…..it's always fun to match your surroundings.
A few of my favorite themed watch bands:

Whichever of these rubber apple watch bands you choose, I hope that you get as much use out of it as I get out of mine!