let's talk comfortable bras for everyday wear. At some point in the last few years, I became incredibly sick of underwired bras. At least, I didn't want to wear them everyday. A few years at home and a lot of test drives lead to this blog post……the ultimate guide to the best non underwired bras and wireless bralettes (from a 40-something year old woman).
Why am I specifying my age here? I think it's important to clarify that after 43 years of life (and breastfeeding for a year)……I need a fair amount of support even with wire-free bras . In my search for soft cup options, I found a ton of non underwired bras that were meant for…..younger breast tissue or a very small cup size . I feel like I've been on the golidlocks and three bears search of bras (and trust me, my bra and underwear drawer is evidence of this). I wear a b cup (so not larger chests needs by any means) but the search for everyday wear bras has lead me to some gems and some failures.
This? Is my guide to my favorites. The non underwired bras that I'll buy over and over again in every shade and the soft cup options that I reach for each morning. I've even worn some of these for boudoir photography sessions…..and that's saying a lot for bras that we don't exactly associate with sexy lingerie , right?
the best non underwired bras
Now, let's talk best option for a non-wired bra or bralette. I've tried a TON of brands, and while MOST lingerie brands off a wireless type of bra ….. they certainly aren't all created equal. These are the best wireless bras that I've found: I've found they all have great support and are reasonable prices. If you're looking for this type of bra then these will be your best bet!
Shop All Bras:

Knix non underwired bras
Knix is an intimates company based in Canada that I discovered a few years ago. They make bras, leakproof underwear, traditional underwear, activewear, and some apparel. Knix was founded with the goal of creating comfortable, empowering pieces. They support amazing causes, have a killer size range and truly representative models and ad campaigns (and hooray, they've started opening retail locations in the US).
WingWoman Contour Bra: If you are looking for a bra that is wireless but comparable to a traditional underwire style bra ……then this is the PERFECT option from Knix. It has molded foam cups (that give great support ) and uses hook and eye closures in the back. This bra comes in a bunch of fun prints and colors and also a great range of skin tones and shades.
Revolution Bra: If you are looking for more traditional non underwired bras (with removable cups ) then this will be a great option. The revolution bra has that hook and eye back closure and not too wide adjustable straps (like the underwire bras you're used to) and has good support.
Luxe Modal Pullover Lounge Bra: If you are looking for a super soft bra then this is a super comfy option (and also the newest Knix bra I've tried). This bra doesn't have cups (so you won't see the support of say, a push-up bra ) but it's seamless and the comfort level is amazing (plus it comes in some amazing colors). This is…..just like the name says…..a perfect lounge bra. I probably wouldn't wear it for a full day out and about….but I would for a more relaxed setting.
Spanx Wireless Bra Options
Now, Spanx isn't exactly known for it's bras…..either a wireless or underwired bra . They're famous for their shapewear, but they're expanded a LOT in the last few years. Spanx is a female founded and female run brand….they pride themselves on making quality pieces that flatter and provide comfort and their bras? Absolutely do just that.
Breast of Both Worlds® Reversible Comfort Bra : If you are looking for an option that is more of a sports bra style…..then this may be your favorite. This is made of thicker materials and therefore is automatically a little more supportive for larger busts . It's also seamless, and hookless and reversible (so you get two colors as an option for daily wear). I've found it holds up well to washing, and keeps it's shape and support throughout the day.
the best non underwired bras from Soma
Soma has been a mainstay brand for me for YEARS. From their pajamas to their comfortable underwear……they make quality pieces with a good size range at a decent price (and they have some STELLAR sales a few times a year).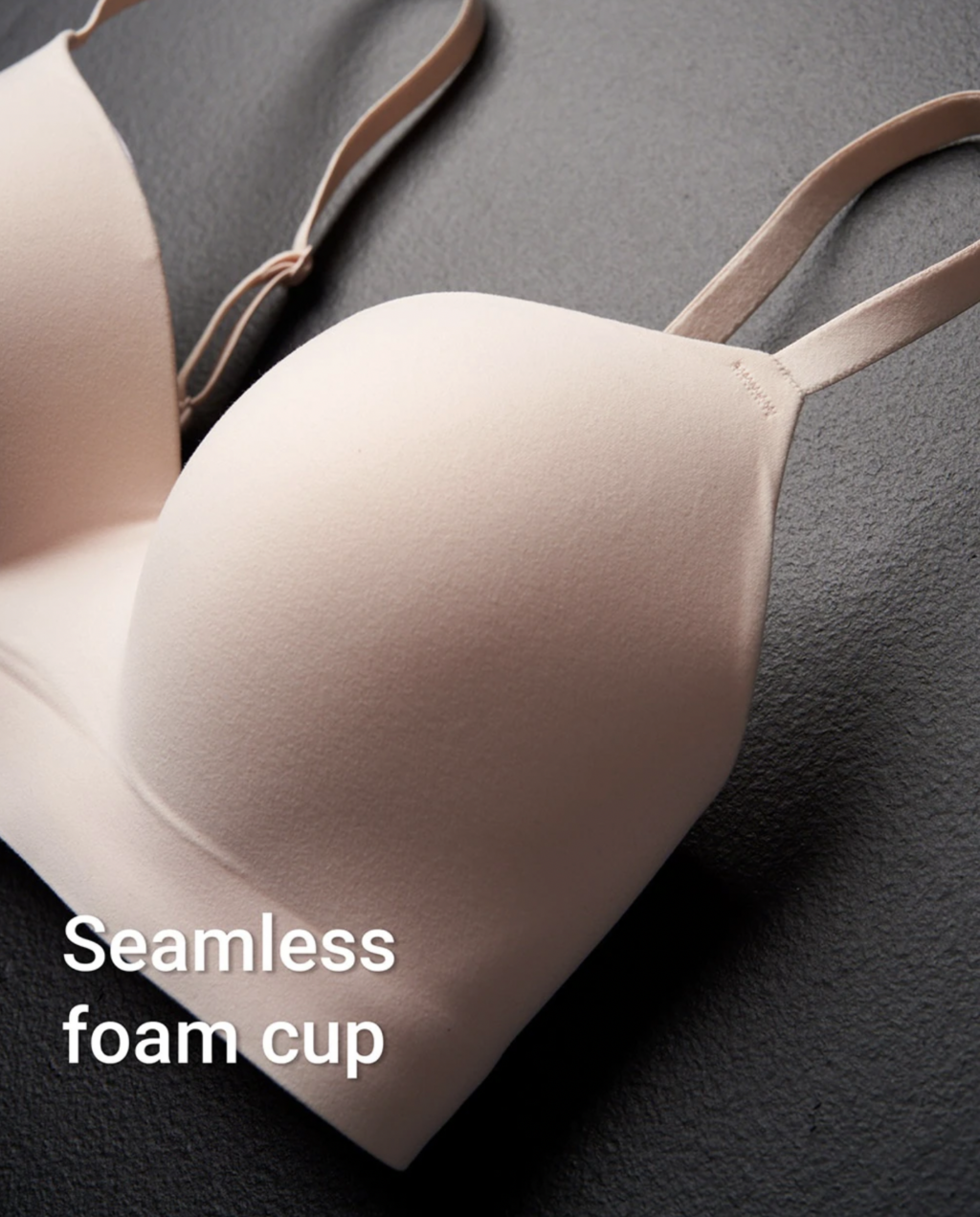 Enbliss Wireless Bra : If you are looking for a moldable cup bra, this is another stellar option (in fact, this is one of my top recommendations for your everyday bra that can take you through actual leaving the house activities comfortably). It has adjustable elastic shoulder straps and a traditional hook and eye closure, and is as supportive as a traditional full coverage bra.
Nike wireless bras
Nike? Bras? That aren't sports bras? Yes, I'm serious. Don't sleep on Nike's bras…..they make some amazing sports bras but they've branched out and make some great bras that may just become your favorite item in your lingerie drawer.
Nike Alate Minimalist: This is the first of nike's non underwired bras that I tried and I'm sold. If you are looking for a lighter support padded bra that can be both a lighter activity active bra and a daily wear bra …..this is IT. I'd highly recommend this as a great option for trips where you'll be doing hikes, long walks, etc….it's super versatile.
Nike Alate Coverage : If you're on the hunt for wireless and seamless bras that are better for big busts , then this is a great option. It has moldable cups, thicker straps and fuller coverage (more like a sports bra). The size range is incredible, and it washes and wears VERY well. This bra is worth every penny. It's lightweight, breathable, and has light to medium support.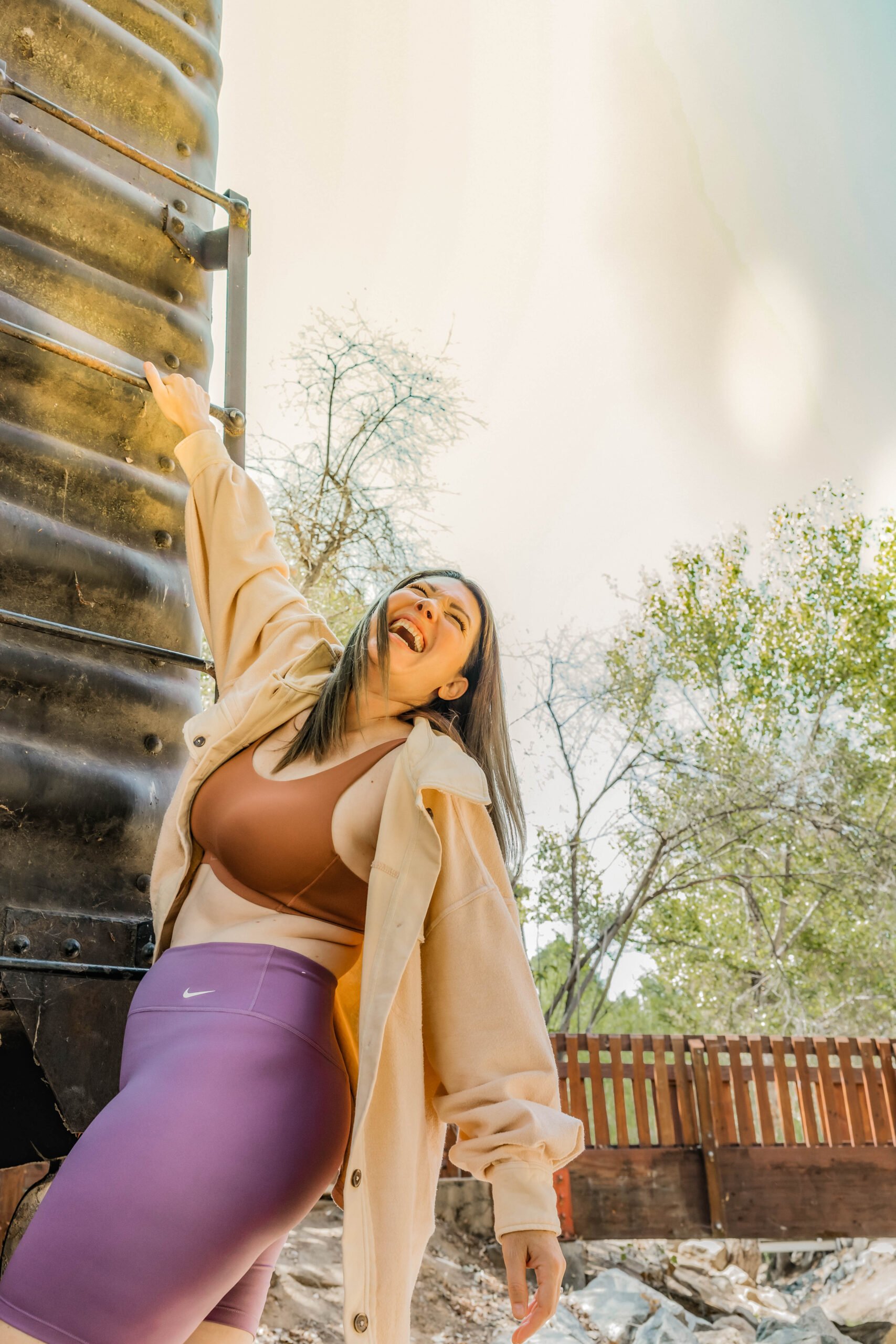 the best non underwired bras for a bargain price
Now, I get it. Bras (of any type) are an investment. And I'm of the …… you get what you pay for mindset most of the time. My biggest suggestion is to wait for any of these retailers to have sales, and to stock up THEN. I've found that these investment bras have better support, and last longer. If we're really talking cost per wear…..you'll end up getting WAY more use out of these than a cheaper version.
I am going to offer ONE exception. On a whim, I recently tried a new bralette from Walmart. It help up against it's competitors pretty well, I'm impressed (especially for the price).
Joyspun Women's Pullover Comfort Bralette: This bralette is under $15, and fits like a sports bra. It's wire free and has removable cups and wide straps and is definitely comfortable. It comes in a ton of colors, and goes up to a size 3x. You've got a decent bra size range here. I've found it to be lighter support, but….a great option at a lovely price point.
Stay In Touch
If this post was helped, be sure you're signed up for my email newsletter. You'll get info on my most recent blog posts, sale alerts, and exclusive coupon codes and more.