Workout Wear: Are Zella Leggings Worth the Money?
Ok, I'm definitely not a spend a million dollars on workout wear type of girl. I usually grab a couple pairs of running shorts or workout leggings at Target and call it a day. But when I decided to launch a workout wear for pear shaped bodies series, I also decided to at least TRY out some more high end workout wear pieces. I actually asked on Instagram stories and the messages spoke for themselves. "ZELLA LEGGINGS. They're the BEST!" "Worth every penny!" "They suck you in and feel amazing!"
The messages just.kept.coming. At some point I was realized I had to try them. But honestly? WHO PAYS like $75 for a pair of workout leggings? They'd better be AWESOME. Cause otherwise? They were going right on back to the store.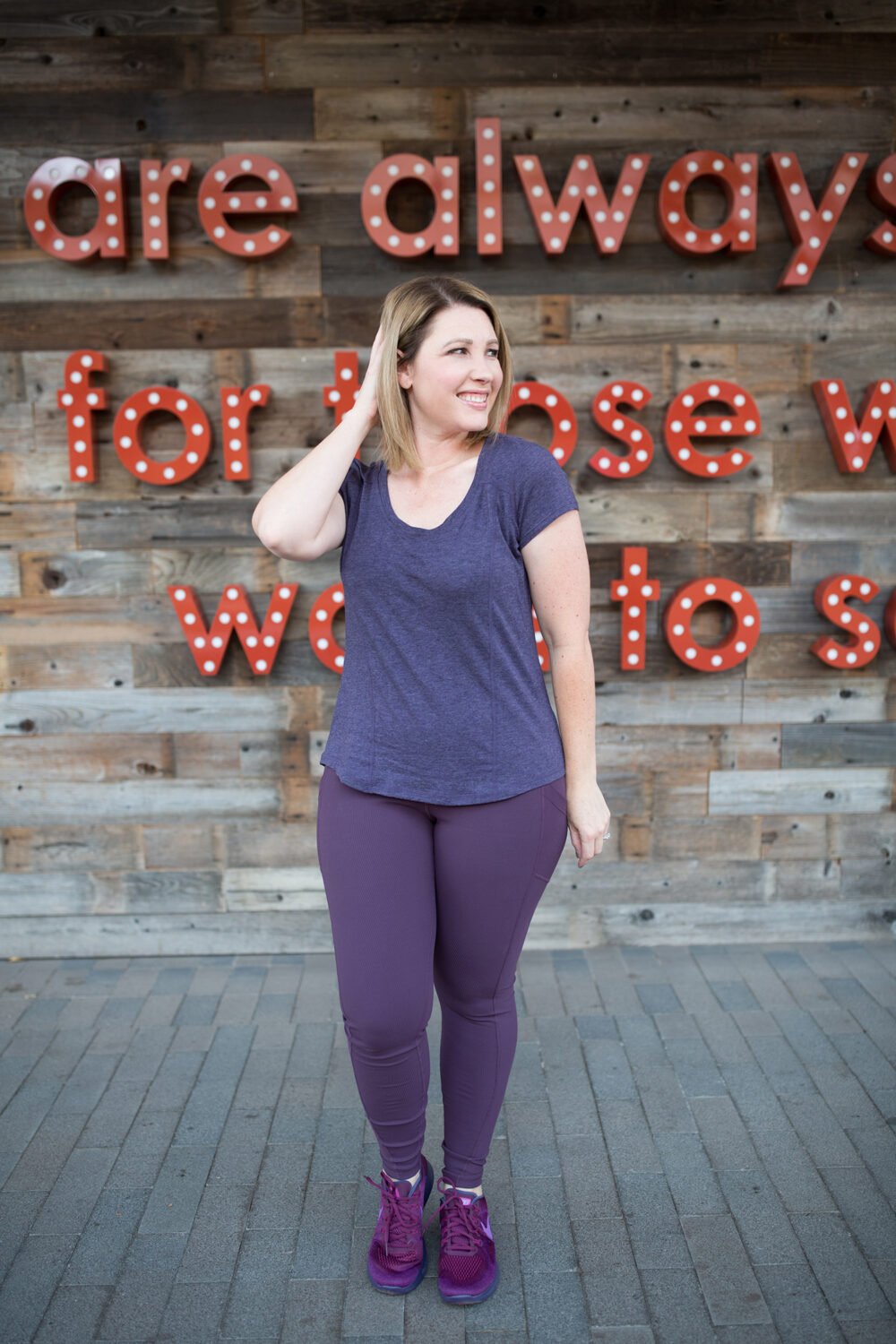 Shop my Workout Wear: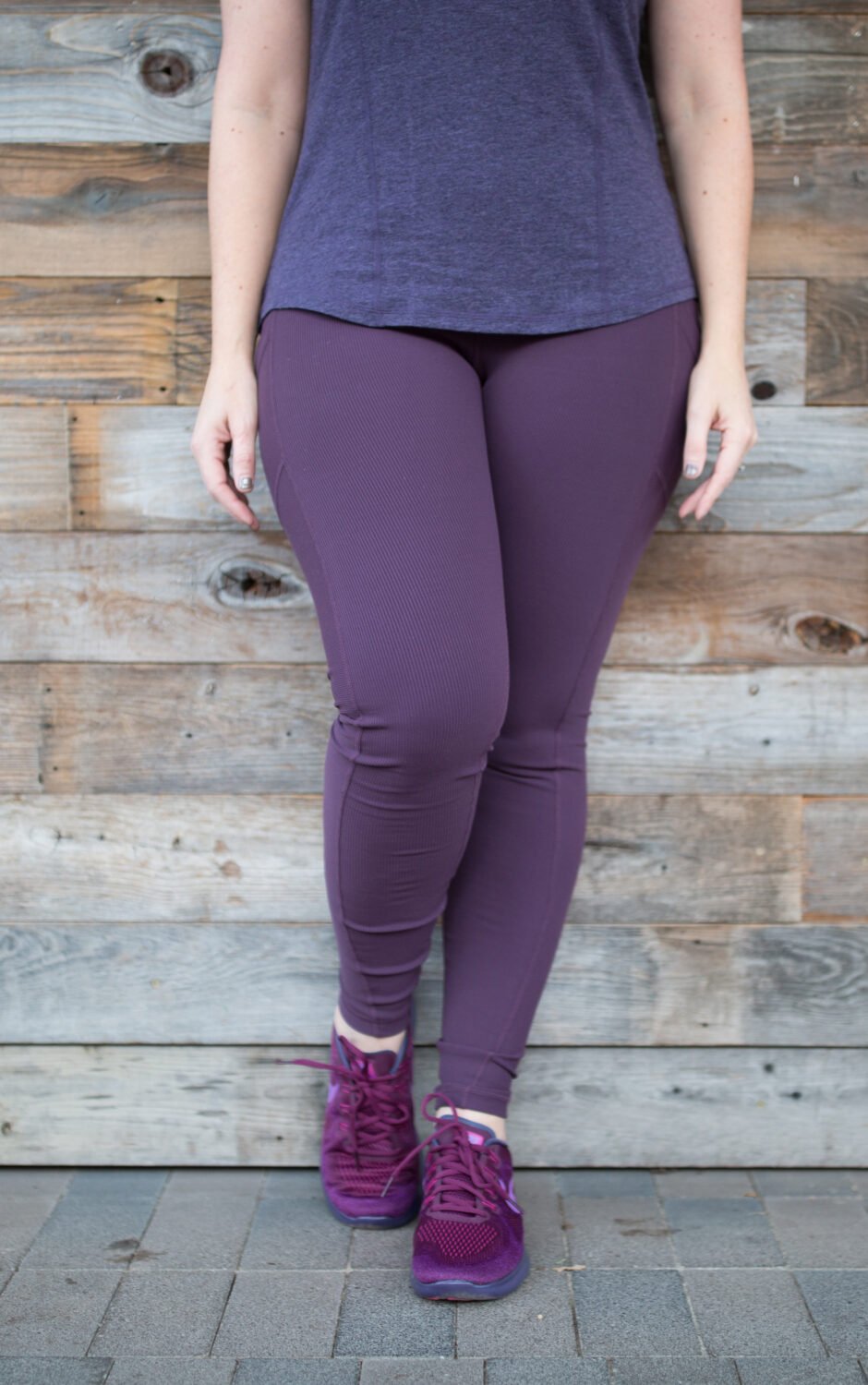 Zella Leggings High Waisted – Worth It?
I asked my Trunk Club stylist a few months back to send some great workout wear options. Since Trunk Club stocks Nordstrom brands, I knew Zella Leggings would be an option. I specifically requested Zella Leggings High Waist and regular. I figured, I could try them on in the comfort of my own home, try them on with workout tops I already owned, and scrutinize them in the light of day instead of the magic Nordstrom dressing room lights.
I was prepared to be underwhelmed. While I'm all about buying high end JEANS, I have a hard time justifying spending a ton on workout wear. You just sweat in it, right? Is it REALLY worth spending a ton on? They're stretchy pants. I mean, how great can they be? I figured all of you had just drank the kool aid.
The minute I tried them on, I knew I was a convert. THIS IS WHY everyone is obsessed. These Zella Leggings are the Divine High Waist version, and I can't even count how many times I've worn them since they arrived (full disclosure, I also own three more pairs). They fit my pear shaped body like a DREAM. Usually I struggle with workout wear (especially leggings) fitting appropriately. Leggings often fit in the thighs and hips but still gap at the waist. But these? Hug curves without cutting off my circulation, and the fabric is JUST thick enough to hold everything in place but to still be super comfortable.
VERDICT: They're worth every penny.
Are you on the search for great workout wear? Check out our SERIES that shows TONS of different workout gear for pear shape bodies!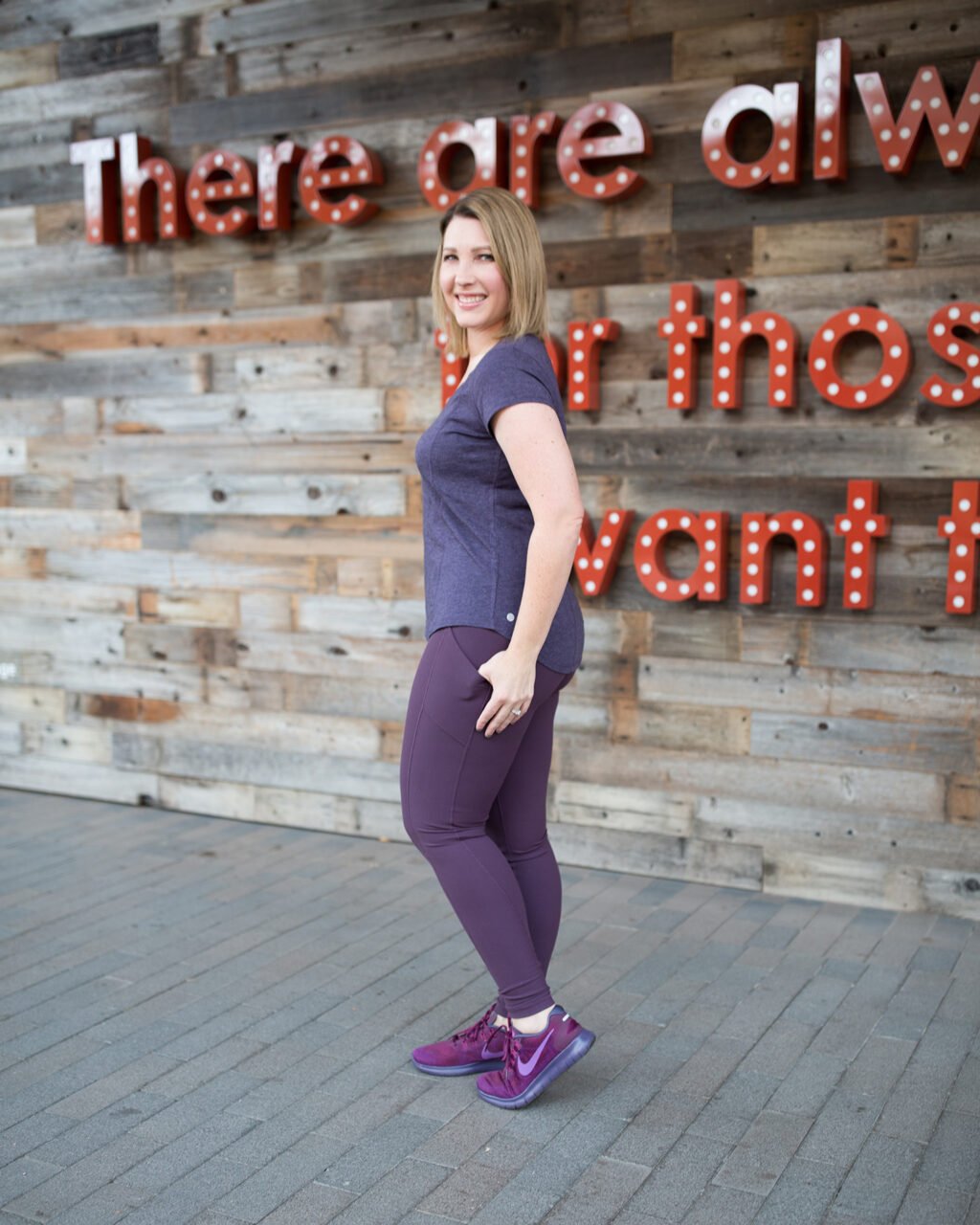 If you know a fashionista who will love wearing these Zella Leggings…..then don't forget to use the buttons below to share this post on Facebook, Twitter, or Pinterest so that she can add them to her workout wear wardrobe too!