Today's post is written in partnership with Schoola.
I know, I know…..we've been sharing our what to wear for family photos series for months now (you can see more family style here) …..and haven't shared a traditional Christmas photo shoot. So here it is. Trees, "blinky lights" (Lydia's term), red beanies, and all. This entire shoot was inspired by my vest. Cute right? It's from one of my absolute favorite companies, Schoola (more on them in a sec).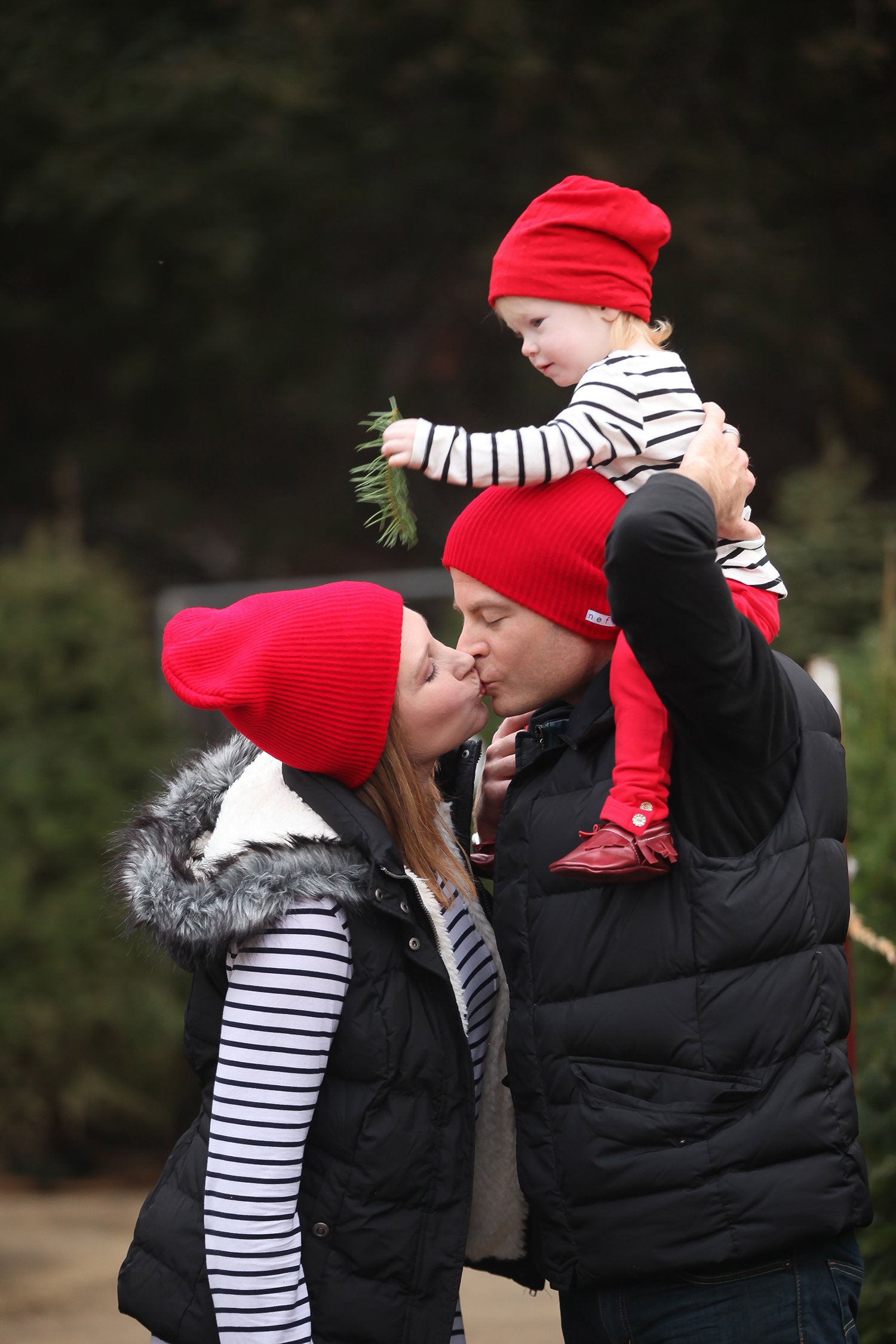 Mom: / vest c/o Schoola / shirt c/o PopBasic / jeans / boots c/o ShoeDazzle / beanie /
Dad: / jeans / vest / converse / beanie /
Toddler: / moccs c/o AttaBabe Shop / shirt / pants / beanie /
Pictures by Mily Cooper Photography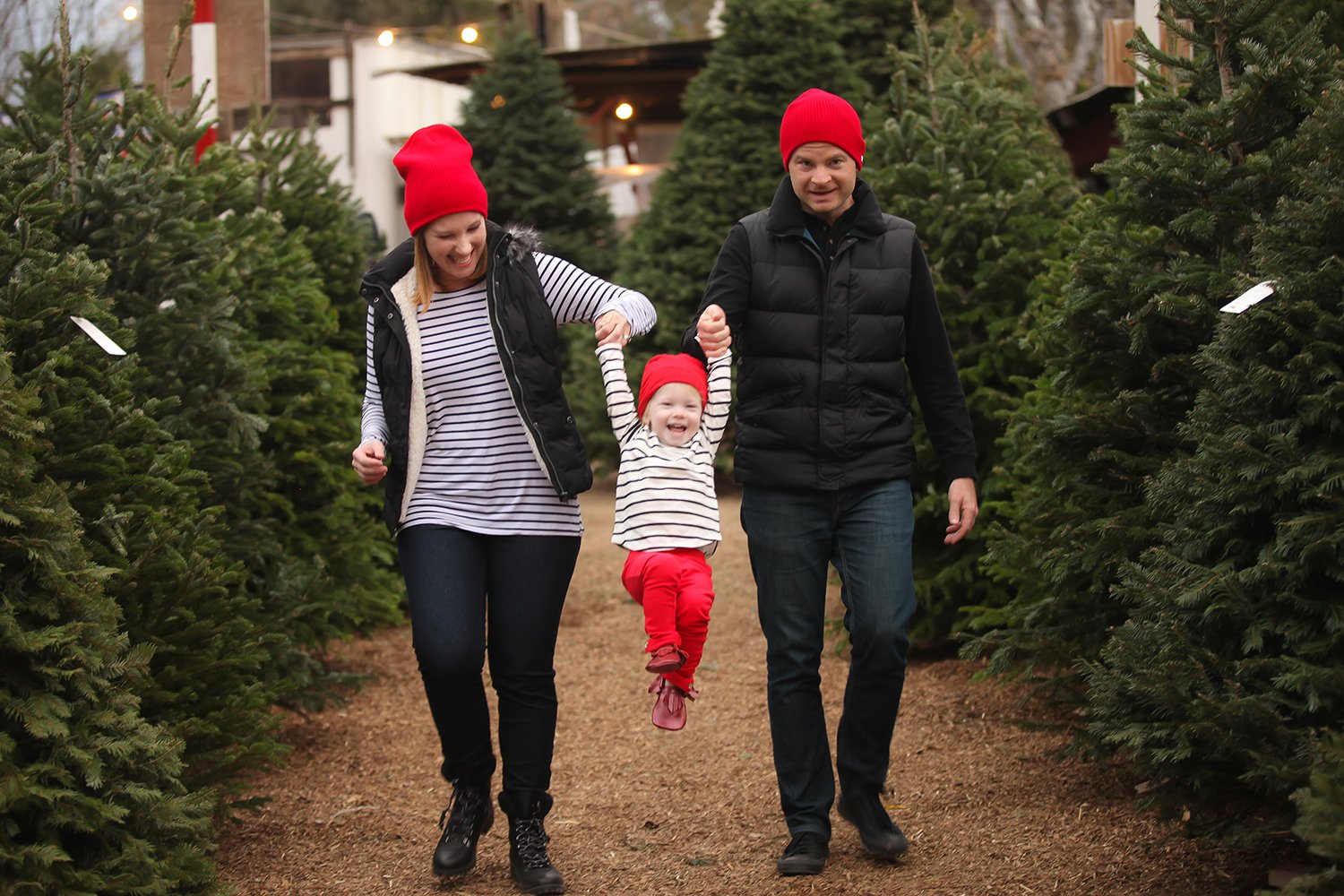 When the vest arrived it the mail, I couldn't help but think of snow and hot chocolate. Now, it certainly doesn't snow in the city of angels…..but we've got hot chocolate and Christmas trees galore. So, I ordered matching red beanies…..and put a time in our calendar to visit our local tree lot. Not gonna lie, hubby grumbled a bit when he saw the beanies. Ironically, they look GREAT in these pictures and even he admitted they were a good idea. It ended up fitting in perfectly for our what to wear for family photos series.
I wanted to share a little bit about Schoola, the company that sent my vest our way. As a teacher, this is pretty much my favorite company EVER. Why? Schoola was founded by a mom and former principal. She knew how hard it was for schools to fund the programs children needed…..and she created a solution. Schoola is online store dedicated to recycling women's and children's clothes and $2 of every $5 spent going to fund school programs.
So, I send in Lydia's outgrown and never-worn clothes (in a bag they provide). I designate the school that she attends (or I teach at). The proceeds from those clothes go to support art, music and PE in schools nationwide! Oh, and the clothes? REALLY cute. I've gotten a ton of designer clothing pieces for Lydia and myself at a fraction of the cost (next month I'll be sharing a few of her favorite Schoola pieces).
Current Schoola Promotions: / Athletica for the Malala Fund / Get 30% off $30 or More before 12/22 with the Code BREAK /