I know, I know…..we've been sharing our what to wear for family photos series for months now (you can see more family outfit ideas here) …..and haven't shared a traditional Christmas photo shoot.  So here it is.  Trees, "blinky lights" (Lydia's term), red beanies, and all.  This entire shoot was inspired by my favorite holiday color……can you guess what it is?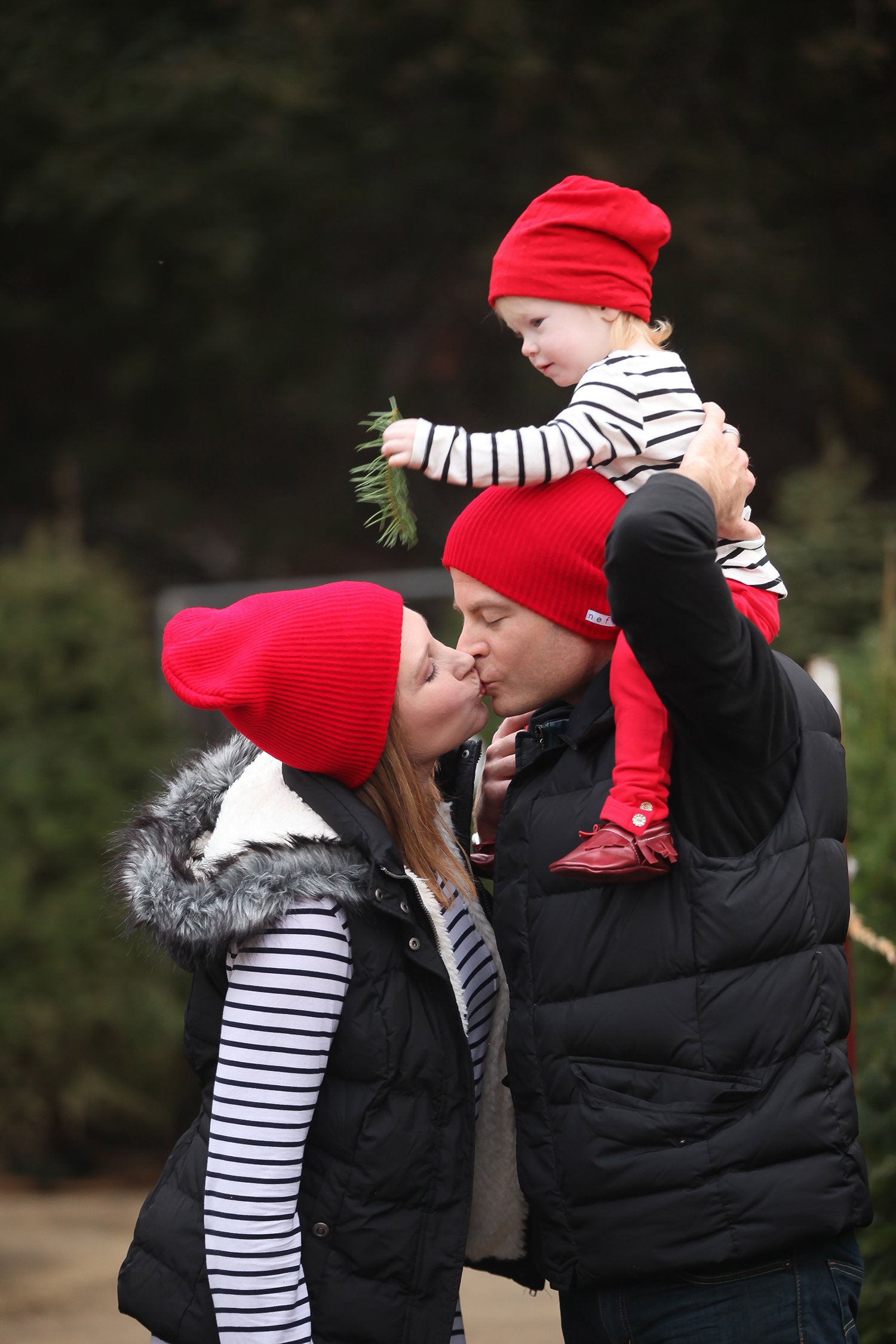 Shop Our Outfits: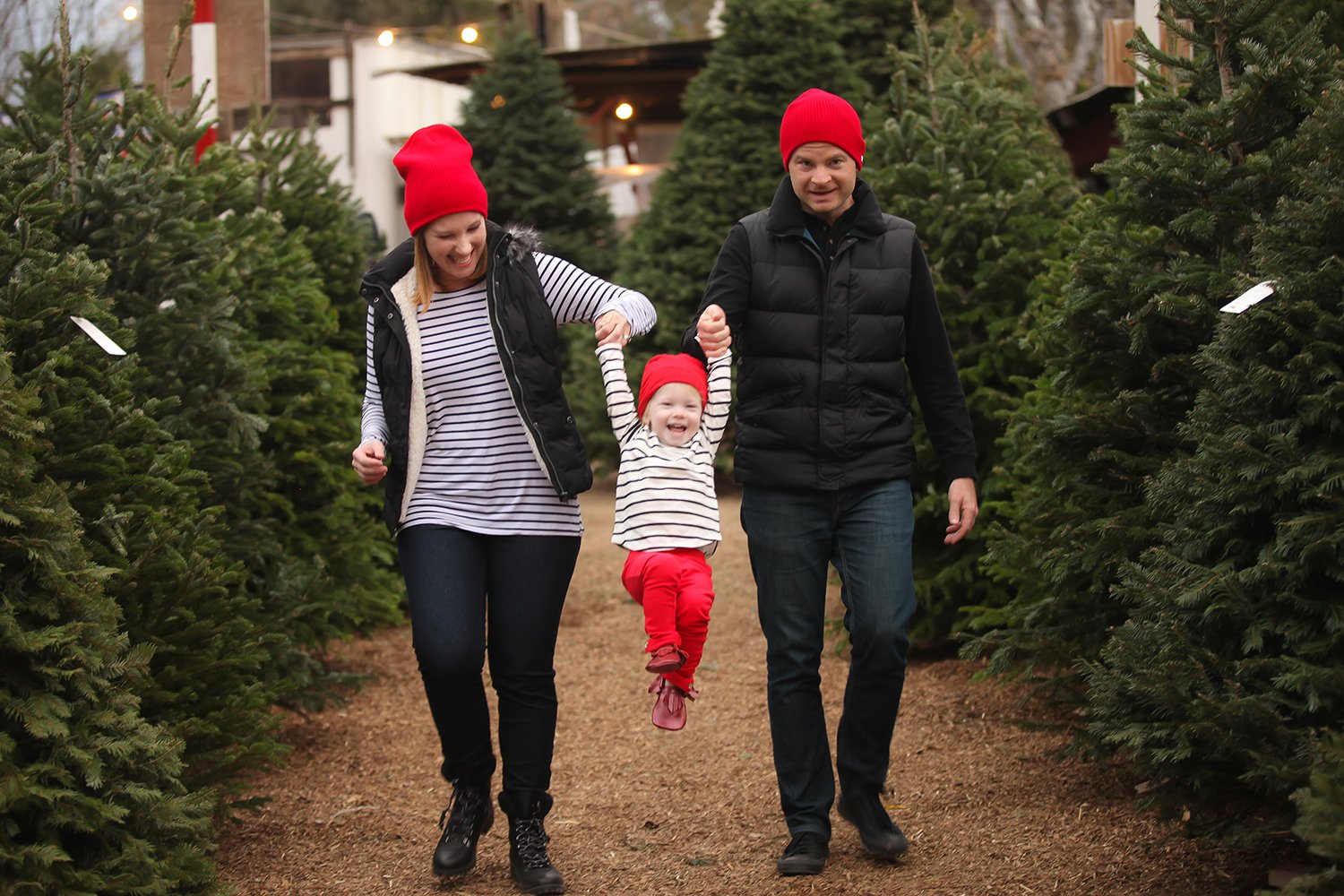 When this vest arrived it the mail, I couldn't help but think of snow and hot chocolate.  Now, it certainly doesn't snow in Southern California….but we've got hot chocolate and Christmas trees galore.  So, I ordered matching red beanies…..and put a time in our calendar to visit our local tree lot.  Not gonna lie, hubby grumbled a bit when he saw the beanies.  Ironically, they look GREAT in these pictures and even he admitted they were a good idea. It ended up fitting in perfectly for our what to wear for family photos series.
One of my biggest suggestions for adorable holiday images that will be classics? Pictures you'll love for years to come? One main color (obviously for these we picked red) and the rest? Neutrals.  These work because we have simple bright pops of red (the hats, Lydia's shoes and pants) against simple black and white pieces. I love that stripes add dimension.  And the casual clothes? Way more true to life than fancy dresses and a suit!