Jeans are a staple item we all NEED, right? I'm sharing an updated list of the best jeans for pear shaped body (don't worry, I have options at ALL price points)!
Oh hey pear shaped body friends. Yup, I know……finding jeans that fit is the worst. They either gap at the waist and are too tight in the hips. Or, they're just NOT flattering. Last year, I spent MONTHS researching and put together a blog post sharing my favorite jeans for a pear shaped body (you can see that post HERE). It was fun to put together, and you guys seemed to find it really useful. After another year of testing jeans, and finding new favorites……it's time to share an updated version.
The Best Jeans for a Pear Shaped Body: 2018 Edition
Shop All My Favorite Jeans for a Pear Shaped Body:
Kut From The Kloth Connie Ankle Skinny with Step Fray Hem (size 10, $89.50):Y'all know I love Kut from the Kloth…..and these Connie Ankle Skinny jeans? Were one of my favorite items from the Nordstrom Anniversary sale. They're perfect for wearing with tees and sneakers or sandals, and I love the medium blue color. I also think they'll be adorable in the winter with boots and a slouchy sweater. They have great stretch and don't lose their shape after a day of wear (win!).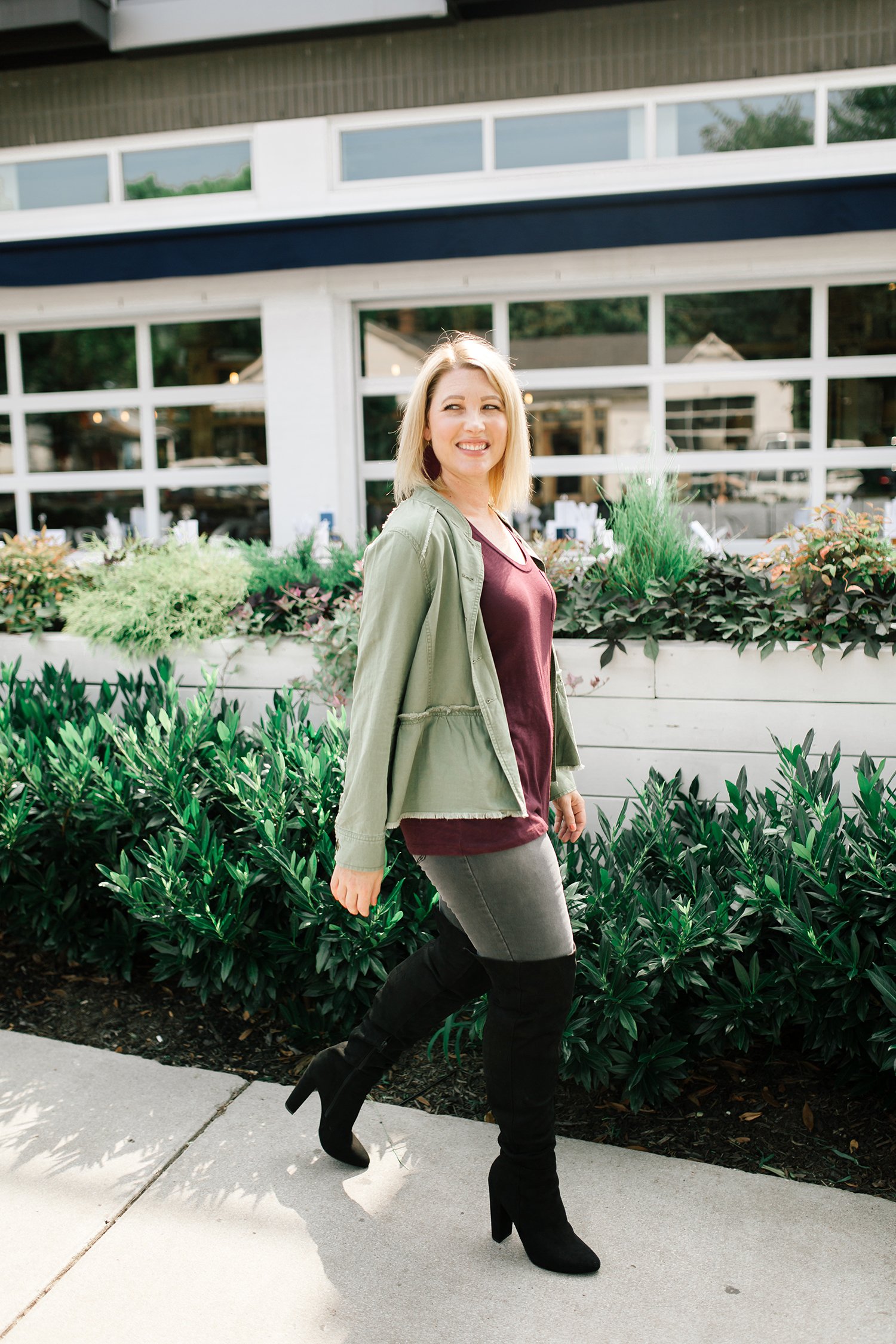 Wit & Wisdom Ab-Solution Stretch Ankle Skinny Jeans (size 10, $68): These were one of my favorite pairs of jeans for a pear shaped body and they totally made the list again this year. I own them in both grey and blue, and I literally wore each pair twice a week to work ALL last school year. These are super stretchy, and oh so comfortable and I love the ankle length.
Kut From The Kloth Donna High Rise Ankle Skinny (size 10, $89.50): Looking for a great basic darker denim jean? These are my go to. They're flattering, and the higher waist sucks everything in perfectly without being uncomfortable.
Kut From The Kloth Reese Ankle Straight (size 10, $89.50): I've been dying to find some great fitting straight leg jeans forEVER and somehow, I just couldn't find the right pair. These? Met all my straight leg jeans needs. They fit like a dream, are the perfect amount of stretch, and I love the lighter color.
Caslon Crop Flare Jeans (size 30, $79): Looking for a true flared jean? These by Caslon are my top choice for a pear shaped body. Ironically, I almost didn't try them on. When I was at Nordstrom for the Anniversary Sale, I walked by them a couple times and didn't think twice. They were a last minute grab on the way to the fitting room. Well, what a lucky choice. They're soft, light, and fit like a DREAM. If you're looking for a pair of lightweight jeans to wear while transitioning to cooler temperatures….these are a GREAT choice.
If You Love Styling Tips for a Pear Shaped Body Check Out:
The Best Shorts for a Pear Shaped Body
The Best Overalls for Women with Curves
The Best Black Leggings for a Pear Shaped Body