Disney fans are eagerly awaiting the next blockbuster release.  This? Is a little sneak peek into the Raya and the Last Dragon characters…..who they are, and why they are important to the cast and creators of the film.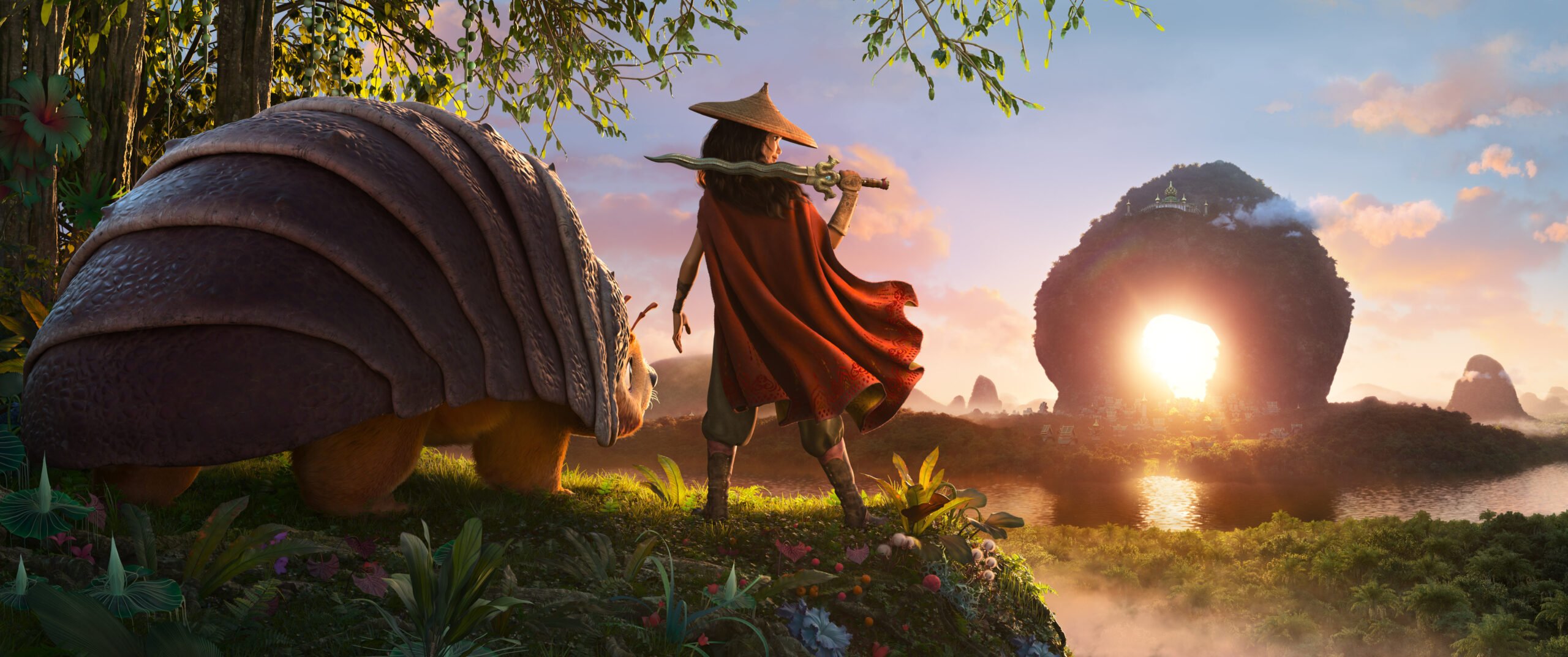 Get ready Disney Animation fans…….Raya and the Last Dragon is coming soon, and from what I've seen? It's going to be……epic.  I had the opportunity to learn more about the film recently directly from cast and creators and what I saw? Made me feel even more excited about this release than I already was!
Raya and the Last Dragon takes place in the fictional land of Kumandra, and follows the journey / quest / life mission of…..Raya.  Early on in story, we learn that for centuries in Kumandra dragons and humans lived together in harmony.  When an evil force threatened the land, the dragon sacrificed themselves and saved humanity.  500 years later, the evil returned, and……left Raya as the lone survivor.  So this empowered girl and strong warrior? Sets out to find…..the last dragon with the hope of restoring her cherished land to what it once was and rescuing those she loves.
The girl power fan is me is PUMPED for this movie, and can't WAIT to see more.
Why the Raya and the Last Dragon Characters Are Important
Who are the Raya and the Last Dragon Characters?
The Raya and the Last Dragon characters are voiced by……an amazing group of actors and brought to life by the talented animation team at Disney Studios.  You can expect to see:
Raya: the main character, a warrior and our (hopefully) hero played by Kelly Marie Tran

Tuk Tuk: Raya's "animal friend" who looks like…..a cute pill bug played by Alan Tudyk

Sisu: THE LAST DRAGON who is adorable, charismatic and played by Awkwafina

Namaari: the "villain" in Raya and the Last Dragon (although I have a feeling there will be more layers to her than this) played by Gemma Chan

Chief Benja: Raya's father, and the chief of Kumandra's Heart Lands played by Daniel Dae Kim

Virana: Namaari's mother and chief of the Fang Land played by Sandra Oh
Why are the Raya and the Last Dragon Characters Important to the Cast and Creators?
Now, y'all know how strongly I feel about representation in film and children's entertainment.  I loved hearing WHY the Raya and the Last Dragon Characters are important to the amazing people who created this film (in a UNIQUE set of circumstances……most of the film was created in isolation during 2020 and from homes around the world).
"I remember Awkwafina's reaction to the scene where the dragon, Namaari and Raya all encounter each other outside of Spine. She was just like, "Wow, this feels incredible to have these three really strong female characters all interacting, and the entire scene is just them." –Carlos Lopez Estrada (director)
"Without a doubt, I think Adele and I drew inspirations for families from our parents.  Specifically for me, from my mom.  I know what she had to go through when she came to this country.  And just to have that kind of fighting spirit.  And also, just the kind of energy that our people have that you don't always get to display on screen. It was important for us to show the real spirit of Southeast Asia out there." –Qui Nguyen (screenwriter)
"…..For me, this is the big dream. I know that a lot of people are super excited about Raya being Disney's first Southeast Asian princess. But, for me, it is such a big deal for her to be my kids' new favorite superhero. It is something that I didn't get to see growing up, someone that really represented me, our voice, our culture. And to be able to have that for my children is a blessing that will last way beyond my time here on earth.  So, it's an amazing moment to be part of this." –Qui Nguyen (screenwriter)
"There are so many other things too. We talked a bit about it, but growing up in Southeast Asia, we're very proud of our culture and our history. But you don't really ever see it on a Hollywood big screen. I had lots of action heroes on screen growing up, but it was like Hong Kong action kung fu. And now, the idea to be part of a Disney movie that really can celebrate everything that's beautiful about our culture and how strong our women are is great. And that Raya's not just an ass-kicker. She's got so much personality. I feel that it's so much of the spirit of a lot of the women I grew up with. And so, I'm very excited for the world to see this too." –Adele Lim (screenwriter)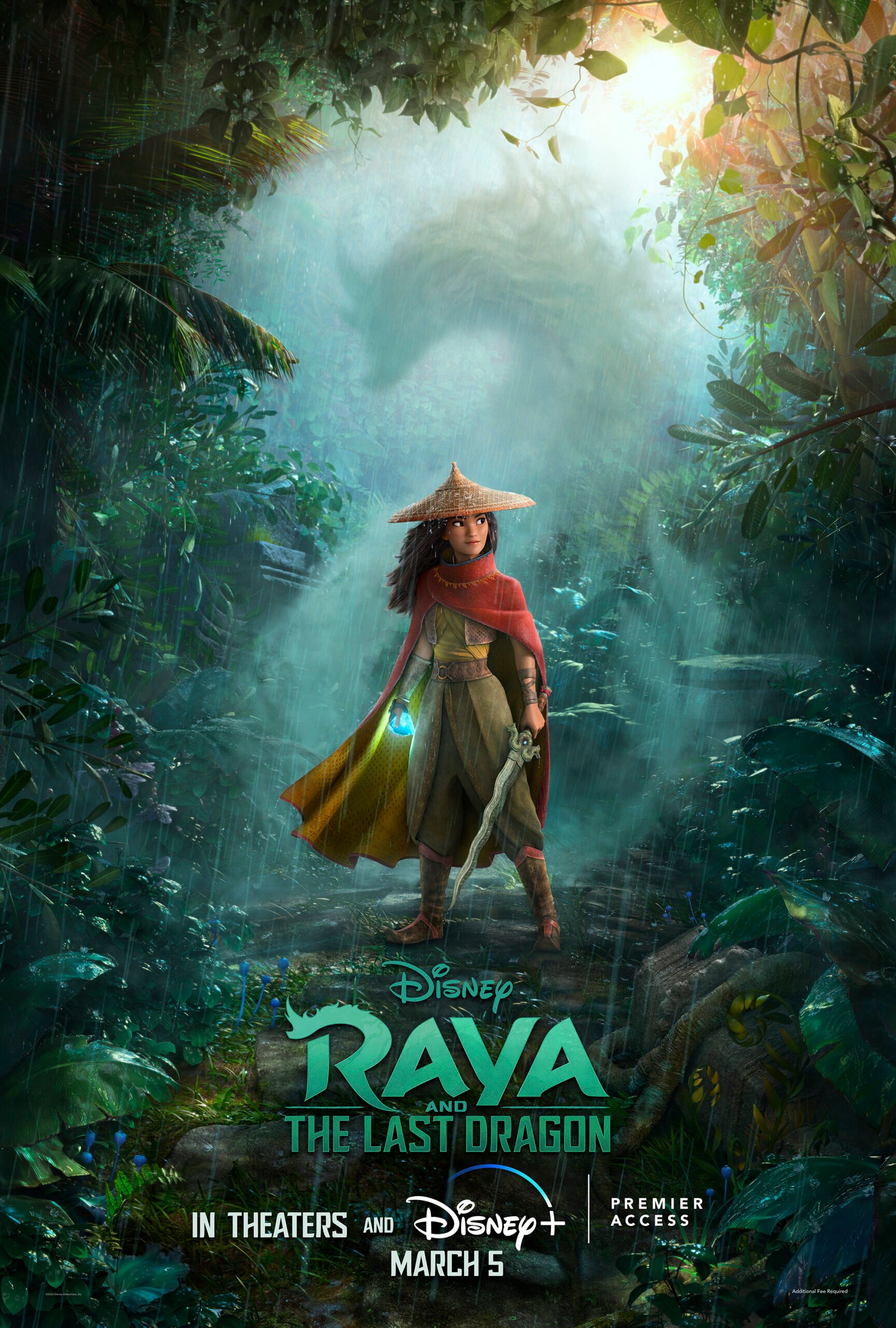 RAYA AND THE LAST DRAGON opens in theatres and on Disney+ with premier access on March 5th
Which of the Raya and the Last Dragon characters are you most excited to see onscreen?