Let's talk princess books.  From the classic to the non-traditional, these princess books are must owns for every family!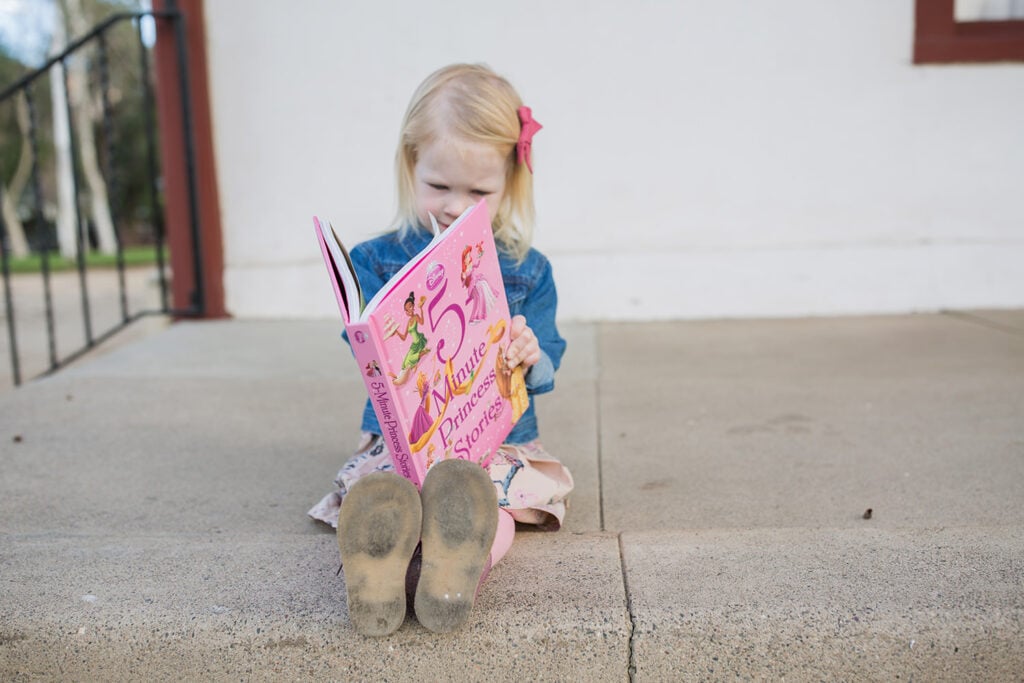 Anyone else have a kid who is totally obsessed with all things princess? Lydia would wear a princess dress all day everyday if I'd let her.
Now I know what you're thinking.  Princesses? Is that really the empowering type of literature I want my kids to read?  Here's my favorite part about princess books.  There are about a million options within the subject.  This list?  Is filled with diverse characters, strong role models and unique and interesting princesses who rescue themselves.  My goal? To use my daughter's princess obsession to open up new concepts and great role models for her.  Because isn't that what great books are all about?!?  From Cinderella Books to Interactive Books for all ages…..books allow us to imagine, dream and learn.  These 11 Princess Books? Do exactly that!

11 Must Own Princess Books
Shop my Favorite Princess Books:
What are YOUR favorite princess books?  Did I miss any?