This Grown Up Peach Iced Tea was crafted as a part of a sponsored post for Socialstars and Sweet'N Low…..but my obsession with making it AGAIN and AGAIN? All mine! #donthesitaste
Am I the only one who is already dreaming of a nice, long Fourth of July weekend? This Grown Up Peach Iced Tea is perfect for lazy days, and nights watching fireworks. It's the ideal BBQ cocktail, just sweet enough without being so sugary that you can't drink a few more. It's inspired by the delicious sweet tea we drink when visiting my husband's family in South Carolina….I just decided to turn it into a Fourth of July cocktail!

Grown Up Peach Iced Tea:
Ingredients:
4 cups of unsweetened iced tea
10 packets of Sweet'N Low (perfect to sweeten your tea without the extra calories)
3 jiggers of Stillhouse Peach Tea Moonshine
Sliced peaches
Ice
Instructions:
Combine iced tea, Sweet'N Low, moonshine, and ice in a cocktail shaker.
Shake and pour over sliced peaches.
Serves 2.
Interested in other moonshine cocktails? Check out this coconut sunrise cocktail!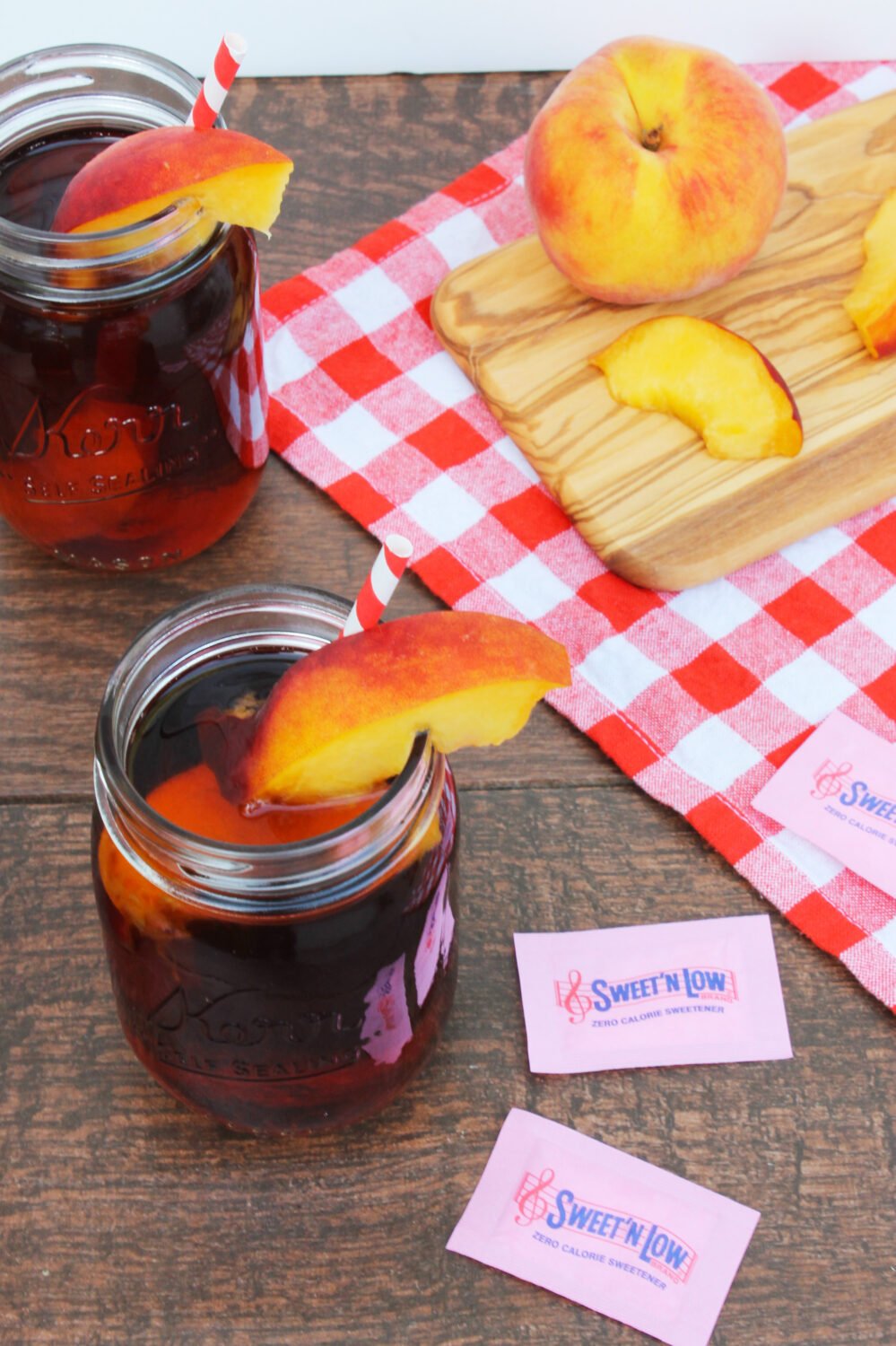 Want to make your summer even sweeter? Come hangout with Sweet'N Low® on their summer sampling tour to try some Sweet'N Low® sweetened iced tea, play fun games and snap hilarious pictures of all the fun. Be sure to mention Lipgloss & Crayons at the event for a special gift!
See where you can meet up with Sweet'N Low® this summer at: sweetnlow.com/tour.