This mom's Frozen 2 review will answer ALL your questions……is it dark? Is it scary? Will my kids love it? It's must read before seeing Frozen 2.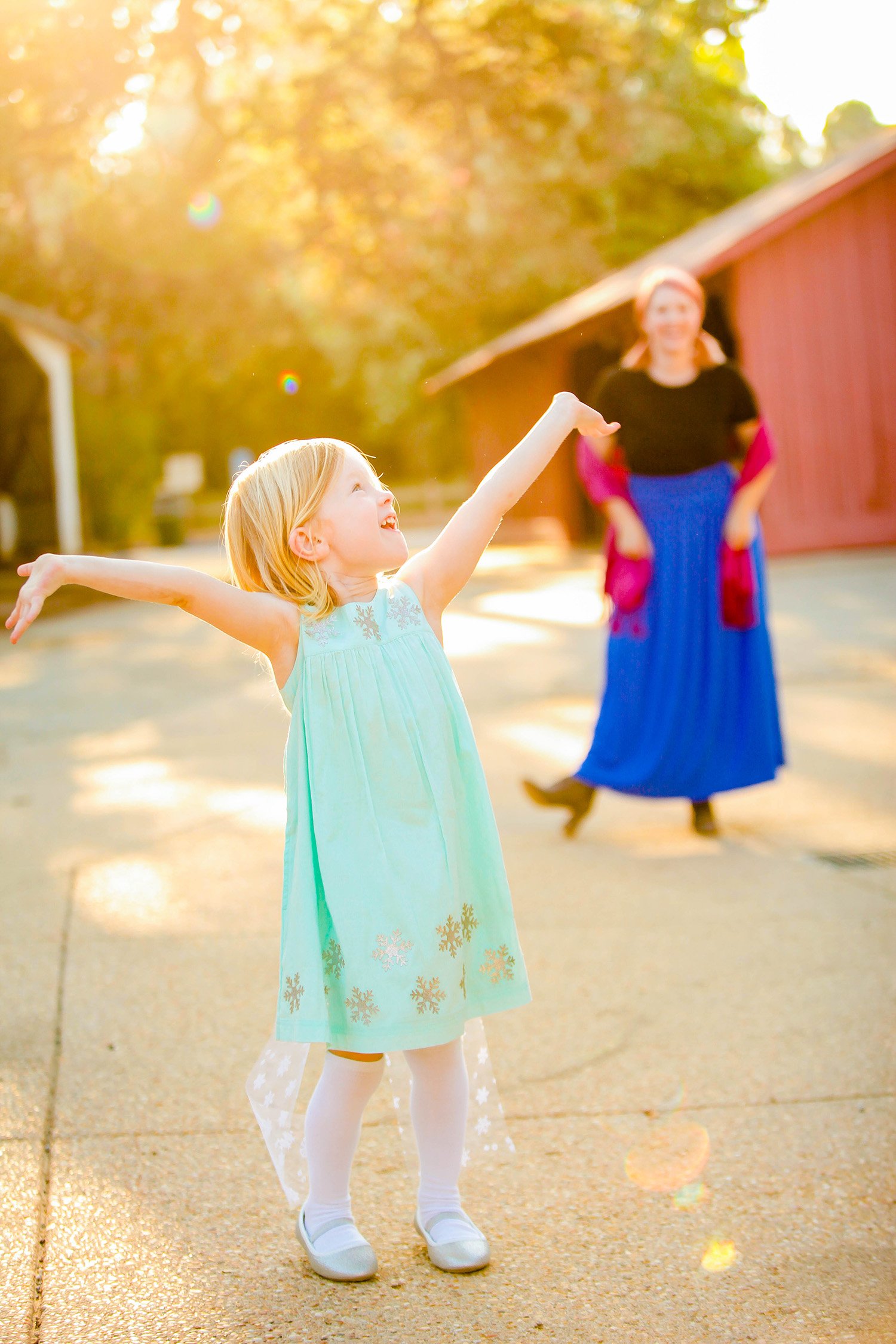 Well, we saw it.  You guys know we've been counting down to the release of Frozen 2 for about a year (I mean look at our Frozen 2 merchandise guide, clearly we're big fans).  From the soundtrack to Frozen costumes, Anna and Elsa are basically members of our family.  And I had HIGH expectations for the follow up to the original Arendelle story.  When I attended the Frozen 2 early press day in September, I got some glimpses into the film.  We learned a couple Frozen 2 secrets, and I saw a handful of scenes.  They were AMAZING, and left me wanting more.  So when we had the chance to screen the movie this weekend, it was a must do.  I was already getting so many questions from you guys…..and knew that a Frozen 2 review was in order.
Frozen 2 Review
My Thoughts:
Overall? Gasp, I liked it even more than the original.  I know.  Can you believe it?  It was entertaining, answered OH SO MANY questions I had, and left me loving Anna and Elsa (and Olaf) even more than I already did.  Yes, you find out the truth behind where Elsa got her powers.  Yes, you learn what happened to their parents.  But no spoilers in this Frozen 2 review, you'll have to see it for yourself to get those answers!
Plot: The biggest difference from the first film? The plot is a LOT more intricate.  So much so, that I do think younger kids may have trouble keeping up with the twists and turns.  Lydia definitely had a lot of question on the drive home.  I think there are multiple levels to the plot.  Will kids enjoy it on a simple level? ABSOLUTELY.  Olaf is hysterical, there's a great basic storyline with Anna and Elsa.  Will they understand the details? Probably not.  Those are for the older kids and adults.  I actually think that the film does a great job of providing plot for younger kids but adding in intricacy for the adults and original Frozen fans (who are obviously older now).
Music: One of my biggest questions before both the early press day AND seeing the film? Would the music be as great as the music in the original?  Frozen's epic Let it Go was stuck in our heads (and on repeat in our homes) for about two years.  The entire Frozen soundtrack was a masterpiece (I mean, Let it Go won best original song at the Academy Awards in 2013), and I couldn't IMAGINE that they could repeat that magic.  The same team (Robert Lopez and Kristen Anderson-Lopez) that wrote the songs for the original Frozen, worked on the music for Frozen 2.  Have you heard it yet? The soundtrack was released the day BEFORE we saw the film.  And I was blown away.  Seriously, it's even better than the original.  If you take anything away from this Frozen 2 review besides that you need to see the film, it should be to download the soundtrack.  It's amazing (no spoilers, but Kristoff even has his own epic ballad)
Lydia's Thoughts:
Plot: "The story is really good.  I had 14 questions after I saw it.  I liked seeing Elsa and Anna, and they had really pretty dresses on.  Olaf was really funny, and Kristoff sings a cool song.  My mom really liked it.  I think kids will really like this movie!"
Music: 
"I like Frozen 2 better because there's better music.  Into the Unknown is a fun song."
Is it Scary?
The most common questions I've gotten about the movie….."Is it scary" "Does Olaf die?" "Does Elsa die?"
Without revealing any major plot twists: in my opinion, the film isn't scary, but it definitely has some darker and more mythical elements that the first film.  There is more action in this film that the first.  You see more danger (especially while the characters are the Enchanted Forest).  There is also a battle scene that replays a few times (but no major violence is shown).  Death is implied, but never SHOWN.  Do I think it's scary? No.  Does the film address some more serious issues? Yes.  Lydia did NOT leave upset at the end.  But I would be prepared to answer questions.
Do You Need to See the First Film Before Seeing Frozen 2?
I love the fact that Frozen 2 is a follow up to the original.  Would you enjoy it as a stand alone film? Absolutely.  However, it's WAY more fun when you've seen the first.  If you haven't watched the original Frozen, I'd definitely suggest watching it before you head to the theatre this week.
Did this Frozen 2 review help prepare you? Frozen 2 releases November 22nd in theaters everywhere!