Looking for the Best Amelia Earhart Books for Kids? These are must haves for any library filled with books about inspirational women!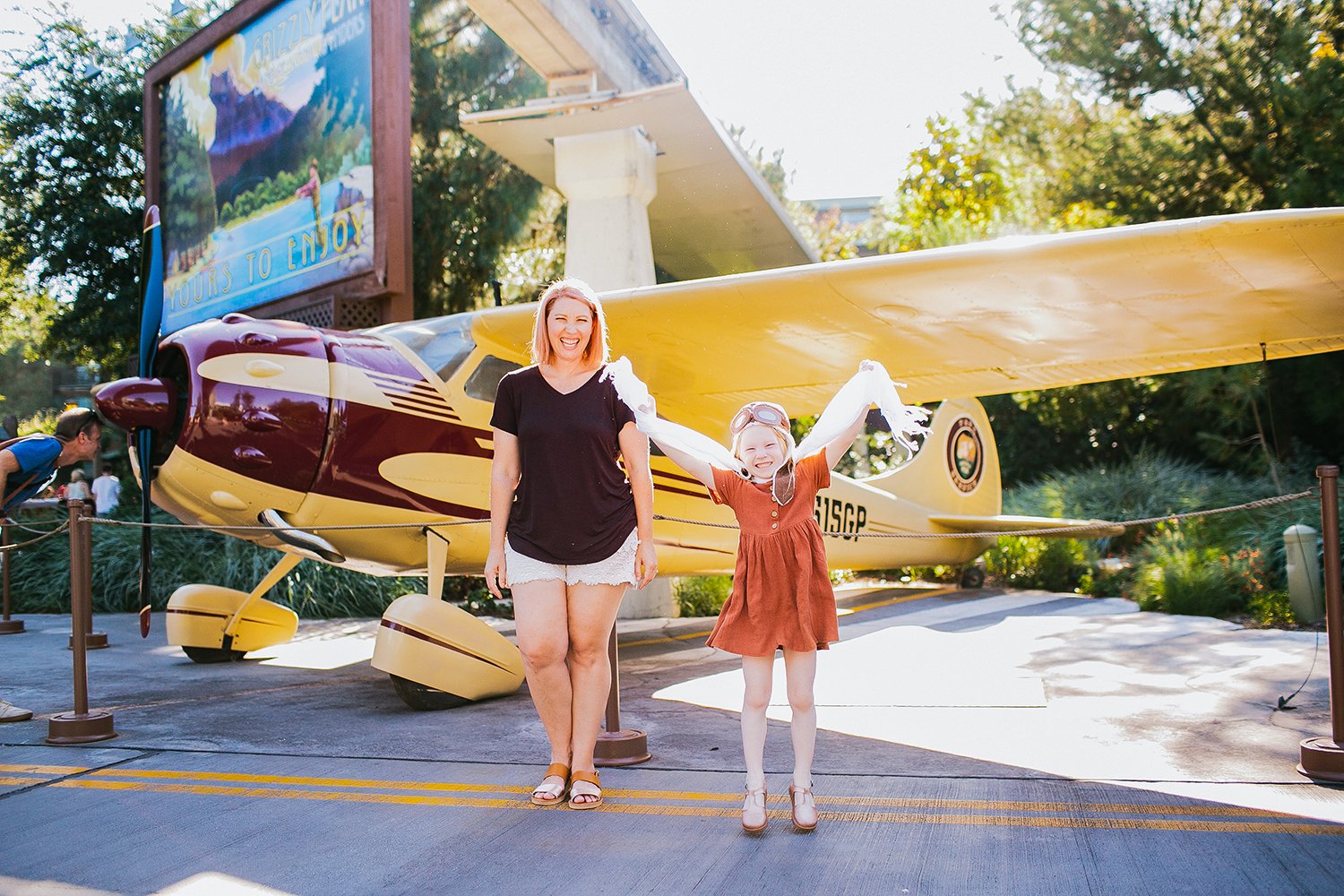 We decided to do something special this year, to work on gathering more inspiring books for Lydia's home library.  We worked together as a family to make a list of inspiring women that we all wanted to learn more about (I was the first person to add names to the list, including this independent woman).  We'll spend a couple weeks reading about each one, and the culmination? Lydia is going to be planning mommy and me costumes so that we can do a photo shoot inspired by each amazing woman (think of these as her own mini book projects).
shop our outfits:
First on our list? Amelia Earheart.  Amelia is one of the most famous female pilots in our nation's history.  She was the first female pilot to fly across the Atlantic Ocean alone.  She also helped to form an amazing organization for female pilots (all before disappearing during her final flight at the age of 39).  We loved learning about the first woman of flight, and I have to be honest, I'm fascinated by her mysterious disappearance during her last flight over the Pacific Ocean.
The Best Amelia Earhart Books for Kids
The best part about the story of Amelia Earhart? It's something that kids of all ages can enjoy.  Young readers can learn about the story of Amelia Earhart and her famous solo flight, whereas middle grade and young adult readers might be more interested in a detailed biography of Earhart's life.
shop all children's books about Earhart's life:
I am Amelia Earhart (Ordinary People Change the World): This was Lydia's first Amelia book, and the one that inspired this project.  It has fun, relatable illustrations and is a great read for ages 4-6.  The cartoon like pictures are super cute and kid friendly and this is a great introduction to this American aviation pioneer for the youngest readers!

Amelia Earhart (Little People, BIG DREAMS): We absolutely love what this empowering series offers….it's so much fun to read (they also have some really fun gift sets)!  This short text focuses on Amelia as a child, and how she dreamed of flying.  I love that it inspires young kids to dream big and shows them how their heroes grew up to make their dreams come true just like the world-famous pilot.

A Picture Book of Amelia Earhart (Picture Book Biography): This picture book is GREAT for younger kids.  It has stunning illustrations, and is a perfect book for introducing Amelia to preschoolers (it also comes in a new board book format).

Amelia Earhart: The Legend of the Lost Aviator: Looking for a book for older kids? This picture book is packed with info and beautiful images.  It has actual photographs and is also a great way to teach text structure while learning about the amazing life of Amelia Earhart.  This one is perfect for third grade and up!

When Amelia Earhart Built a Roller Coaster (Leaders Doing Headstands): Want to know what Amelia was like as a kid? This story tells all about Amelia's life and personality and how her childhood adventures led to her adult ones.  Kids will be able to relate, and imagine themselves as pilots.

Amelia Earhart: Courage in the Sky (Women of Our Time): Looking for a longer Amelia book? This one is perfect for 3-5 graders.  It's about 70 pages, and a great independent read for upper elementary school aged kids.
It's so important for our children to learn about their role models.  Children's books are a GREAT way to engage them and to start deeper discussions.  Have you expanded your child's library to include The Best Amelia Earhart Books for Kids? If so, what books about this remarkable woman did you include?