Looking for Fall Outfit Staples? An embroidered jean jacket will get TONS of wear (and compliments)!
Thank you to Old Navy for sponsoring this post about fall style.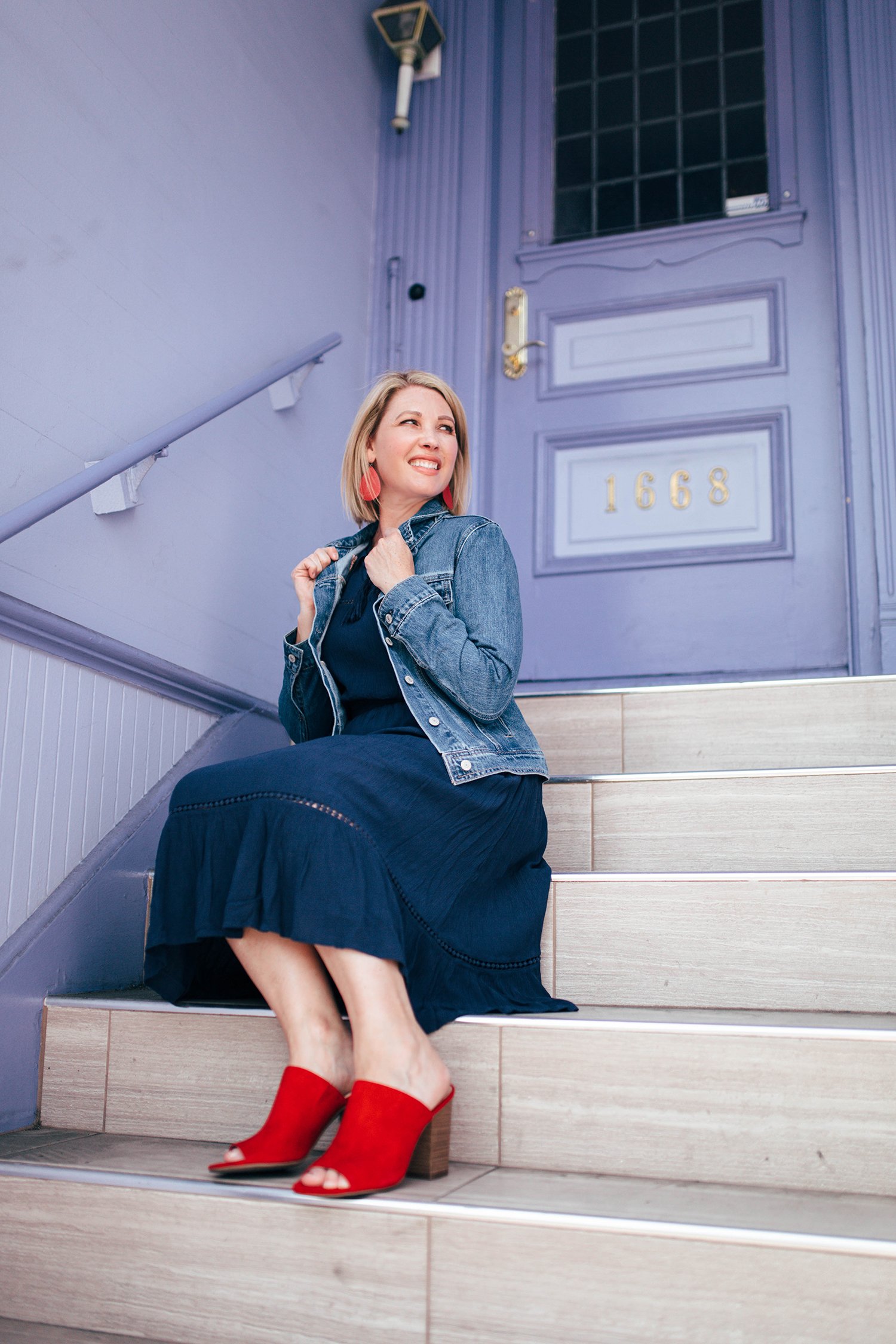 Hello October! This may be my favorite month. As a teacher, the students are settled in to routines, and getting excited for the holidays. We're gearing up for a big Halloween carnival, the parade at school, and about a million Halloween parties for Lydia.
I feel like I sort of broke the bank shopping for Halloween costumes this year (Lydia has 3…..last year she ended up with four, ha)….so when it comes to fall outfit staples for MYSELF, I'm all about a great deal. I snagged this embroidered jean jacket on sale a couple weeks back and I'm seriously OBSESSED.
Shop my Outfit:
/ jean jacket (similar) / dress (similar) /
PHOTOS BY SHANNON RIGHETTI
Fall Outfit Staples: Embroidered Jean Jacket
From layering over a simple dress to dressing up jeggings and a tunic……I love that this jean jacket adds a little pizazz to any outfit. The embroidery? Totally on trend for this year (bonus, Old Navy also has embroidered jeans and tunics). I love that I can add it to any outfit for a little extra warmth. In fact, I've been keeping it hidden in my car so that I can grab it when a morning or evening is chillier than expected. I love that pieces like this embroidered jean jacket can fit in any style wardrobe. Preppy? Pair it with a simple turtleneck and skinny jeans. Boho? Wear it over a great fall maxi dress with heels or booties.
Want to see more of my favorite fall outfit staples from Old Navy? Check out:
How to Style a Fall Maxi Dress
So what do YOU think? What would you pair an embroidered jean jacket with?