Are you on the hunt for the best black and white dresses for spring? These are some great options!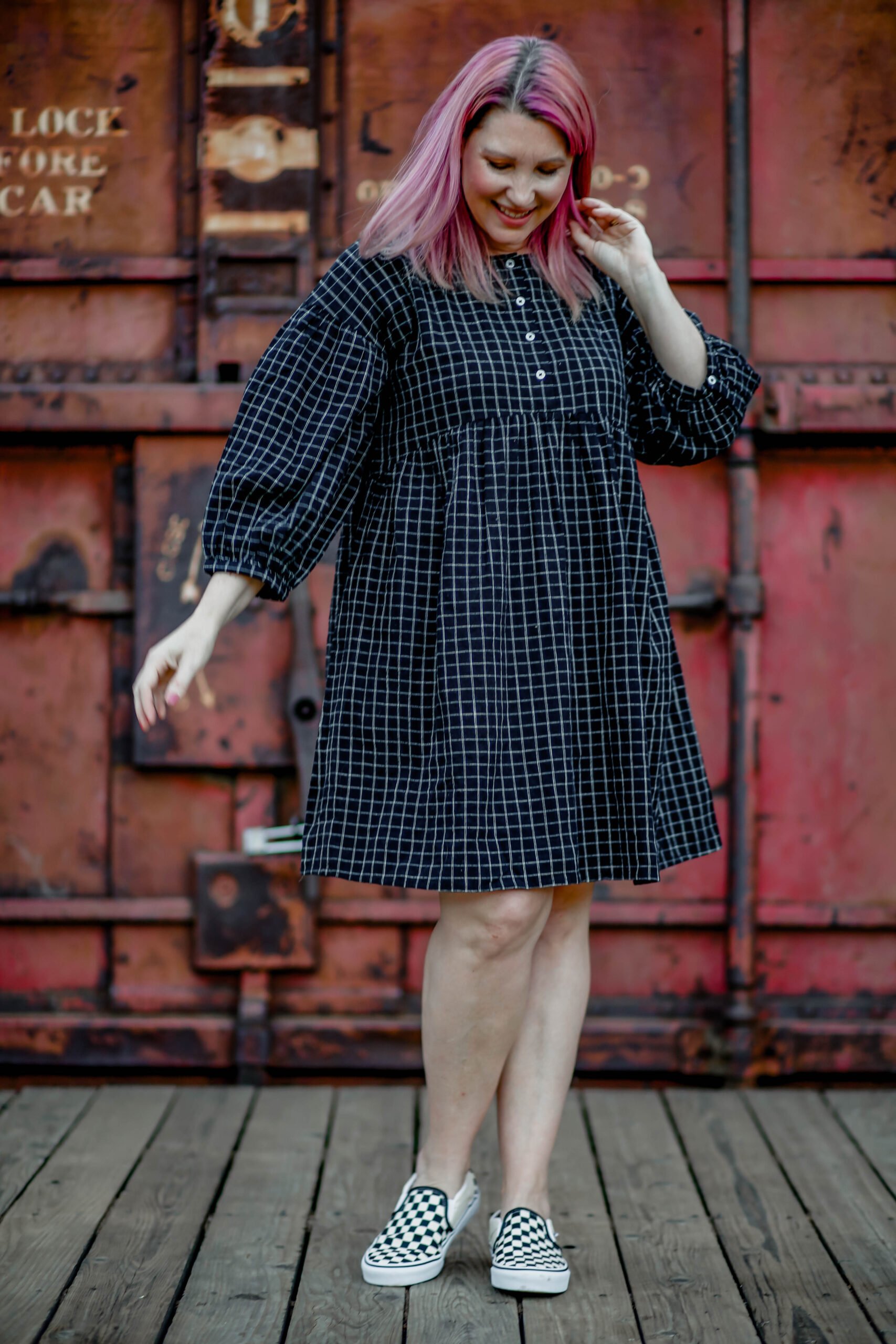 Yippee for warmer weather, daylight savings, and pulling out all our spring outfit pieces!  I feel like here in San Diego, it doesn't get THAT cold ever……but I'm still excited for dresses and sandals.  I love when the weather gets warm enough to leave the house without a jacket, and when I know that I can safely plan to wear dresses from morning to night without freezing bare legs.
I'm all about finding great dresses for my pear shaped body and spring dresses are not exception.  Dresses are a great option for short weekend trips, and I love that most casual dresses can be dressed up or down easily.  In early spring, I'll usually wear dresses with a light jacket or duster cardigan and later in the season? No layers needed (at least not here in Southern California)!
Now, I know…..you're thinking that spring means bright colors and pastels.  But I love black and white dresses for classic, wear year round options.  Black and white patterns never go out of style, and can easily be worn different ways based on accessory color (plus, they're a mainstay for my Disneyland outfits, ha!)
I wanted to share a few of my favorite black and white dresses for spring this year, at a variety of price points.  If you're looking for pieces that you can wear season after season, these are awesome options!
The Best Black and White Dresses
Shop Both Dresses: 

Does this polka dot dress look familiar? I got SO many messages about this, out of all the black and white dresses I own when I wore it to Downtown Disney with Lydia recently.   It's comfy, great for all day wear and a killer price! I've owned this particular dress for over a year and it's one of my most worn items.  It's great for casual days with sneakers and denim jacket and I've dressed it up with heels and pearl earrings (plus it looks great with tights in the winter).
Shop these outfits:

This plaid dress? My most recent spring outfits purchase and the one that sold me on the idea that black and white dresses are perfect for warmer weather.    It's from ABLE, a company I've talked a TON about in the past. This fabulous company is based in Nashville and truly makes a difference with every item they sell.  ABLE started in Ethiopia, employing women transitioning out of the commercial sex industry (many who had been trafficked).  They started by employing women at fair wages to make scarves and over the years have expanded into a full lifestyle brand…..from beautiful apparel pieces like this dress to my everyday leather tote bag, they make pieces that are perfect for any wardrobe.  They employ women in the US and around the world, and are committed to paying ethical wages (you can see more about that HERE).  And the bonus? Their products are stylish and high quality.  Each piece I own from ABLE is an investment piece that I'll have for years.  This dress? From the beautiful sleeves to the soft fabric to the POCKETS…..I love it.  It's cut beautifully, and drapes perfectly.  I've worn it casually with sneakers and dressed it up with wedge booties and a leather jacket.
USE CODE CARLY_20  TO GET 20% OFF THE DRESS
Shop this Outfit:

What do you think? Have I sold you on black and white dresses for spring?