Gearing up for the holidays? We're sharing 17 must read Christmas Books (and giving away an adorable set of Christmas hair bows)!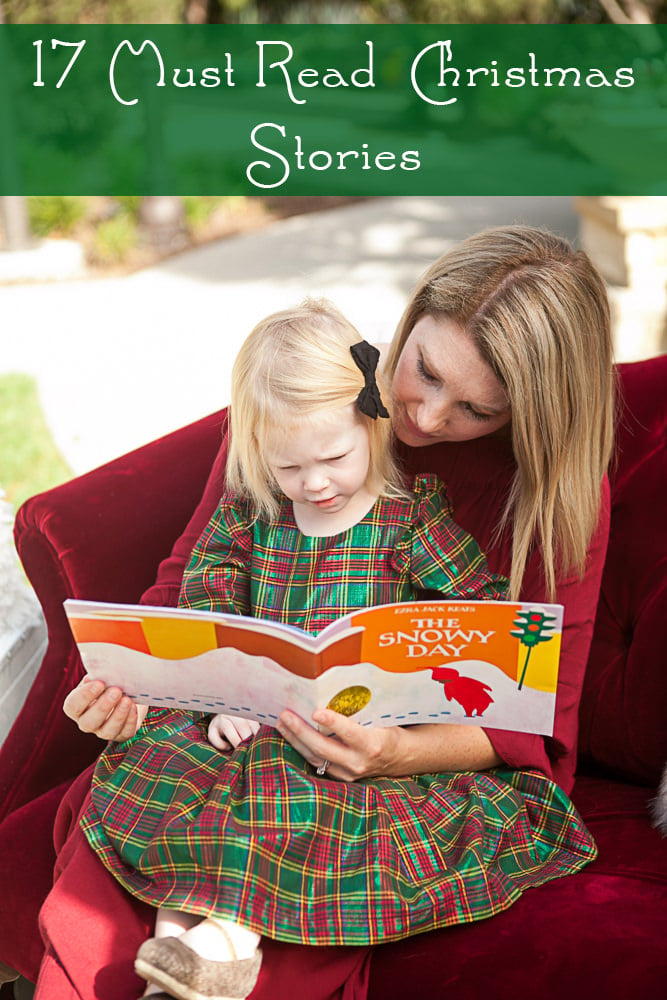 'Tis the season. The season for peppermint, red and green, stories by the fire, and dressing up. Last weekend, I unpacked our favorite Christmas books. It was amazing to see the difference in Lydia's response to them this year! She was so engaged. She loved the stories, the colors, and the pictures…..and this year? She totally knows who Santa is!
It made our first Christmas book session of the season extra special.

Mommy: // dress (on MAJOR sale) / bracelet c/o Starling Jewelry / shoes //
Lydia // dress c/o Cutehead Kids / hair bow c/o Purple Rose Bows / bracelet c/o Starling Jewelry / shoes //
pictures by Katee Grace Photography
Set by Bashery and Co.
25 Must Read Christmas Books:
So what does one elementary school teacher have in her OWN library? These are some of my absolute favorite Christmas books!
Dressing up for Christmas Book Readings, Christmas Eve or Family Holiday Photos? Lydia's outfit is one of my favorites. Her dress is from the limited edition holiday collection from Cutehead Kids. Their pieces are always made of amazing fabrics, and cut like a dream. And her bow? I've literally been waiting to pull it out of it's package. Why? Because Purple Rose Bow JUST released this as a part of their adorable December bow collection and they made me promise to wait until they shared a sneak peek. We love their monthly bow subscription, and they KILLED it when they chose these holiday colors. They're giving one reader their own set of holiday bows….so be sure to enter below!
<Love our outfits? Check out our mommy and me style section>