I didn't used to wear vests….ever.  If you've been watching my pictures lately, you've probably noticed that I bought a denim vest.  I wear it A LOT.  It's actually a little ridiculous…..if I could I'd wear it every day.  I feel like it goes with everything.  I've become obsessed with vests….I want more, more, more.  I love combining my vest with cute dresses and a fun statement ring.  
1) Denim Vest & Bow Ring // 2) Suede Vest & Jewelled Knuckle Ring //
Do you own any vests? Statement rings? What are you loving lately?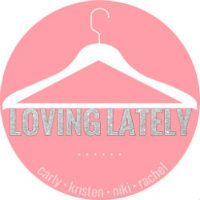 Rules
1. Follow Your Hosts and Co-Hosts
2. Grab a Button
Or link back to one of your hosts, and help us promote Loving Lately!
3. Link Up!
Link up your post on what you're loving late
ly!
Please do not link up your entire blog or any posts that are not "Loving Lately"!
We are so happy to have you link up, and we do go through and read all of the posts, so if you do not give credit, we will have to remove your link.  And we don't want to have to do that!  So please share the love and include a link back!
4. Mingle
It's a linky party after all!
Visit some of the other posts in the linky and say hello!
5. Tweet!
Help us promote and grow this party! Send a tweet and let everyone know you linked up!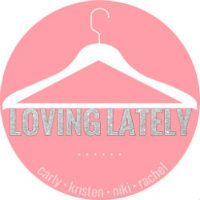 Let's get this party started!