I've been using the same, expensive eye cream for about two years now.  I'm pretty partial to it, but I'm always looking for something that is a bit more friendly to my bank account.  I did a little research on my iphone, and decided this way worth a shot!
I really liked the packaging, and product applicator.  The eye cream is applied directly from the tube.  The tip has three small rollers, which you roll over your under eye area for about 30 seconds.
I felt like this product significantly reduced puffiness, and was well moisturizing.  It brightened the skin under my eyes, and the wrinkles were diminished in appearance. 
I think it was great for a day eye cream…..however feel that anyone in their late twenties or thirties should be using a stronger eye cream at night.  It does a wonderful job of temporarily blurring wrinkles and signs of aging…..but I think a preventative eye cream would be necessary in combination with it.  For under $20….it definitely is worth checking out!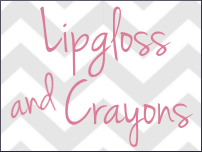 It's Monday, in addition to Product Spotlight Day….it's YOLO day!  Link up with Molly and myself….and make some new friends!
The Rules for #YOLOMONDAYS Link-Ups:
1. Grab a button and / or post a link back here in your BLOG POST so your readers know what all the #YOLOMONDAY-ness is about. We love you guys linking up and we do go through and read all your posts… so if you do not give credit, we will have to remove your link. That's no fun, right? Right. So be nice and share a link!
2. Link your blog post up using the linky tool below! It can be ANYTHING! An outfit post, a giveaway, a story, a recipe, whatever. Why? Cause it's #YOLOMONDAYS!
3. Visit a blog or four that you've never been to before and leave a #YOLOMONDAYS comment – you never know, you might "meet" someone new that you will lure!
4. Have fun! Cause #YOLO!